School storage installation
Asgard School Storage – Delivery and Installation
If you choose Asgard for your school storage, you will be delighted to know that we deliver and install all School Storage as part of our School Storage packs.
We will always try to accommodate your schools particular needs. You can arrange specific days and times for delivery installation. For example during class time, half terms or specific break times.
Planning permission:
Asgard school storage does not normally need any planning permission as they fall below most planning authorites size guide lines. However you should always check prior to taking delivery.
Before you have your Asgard delivered:
Before your Asgard school pack is delivered, you should have a large, flat solid base of either concrete, flags or tarmac on which to place your new shed.
Preparing an area or base for your Asgard shed
All Asgard sheds require a firm level base on which to sit. A level base is critical to the smooth operation of the doors and locking mechanisms. Your base must be at least 50mm deep, giving the ground bolts enough concrete to fix into.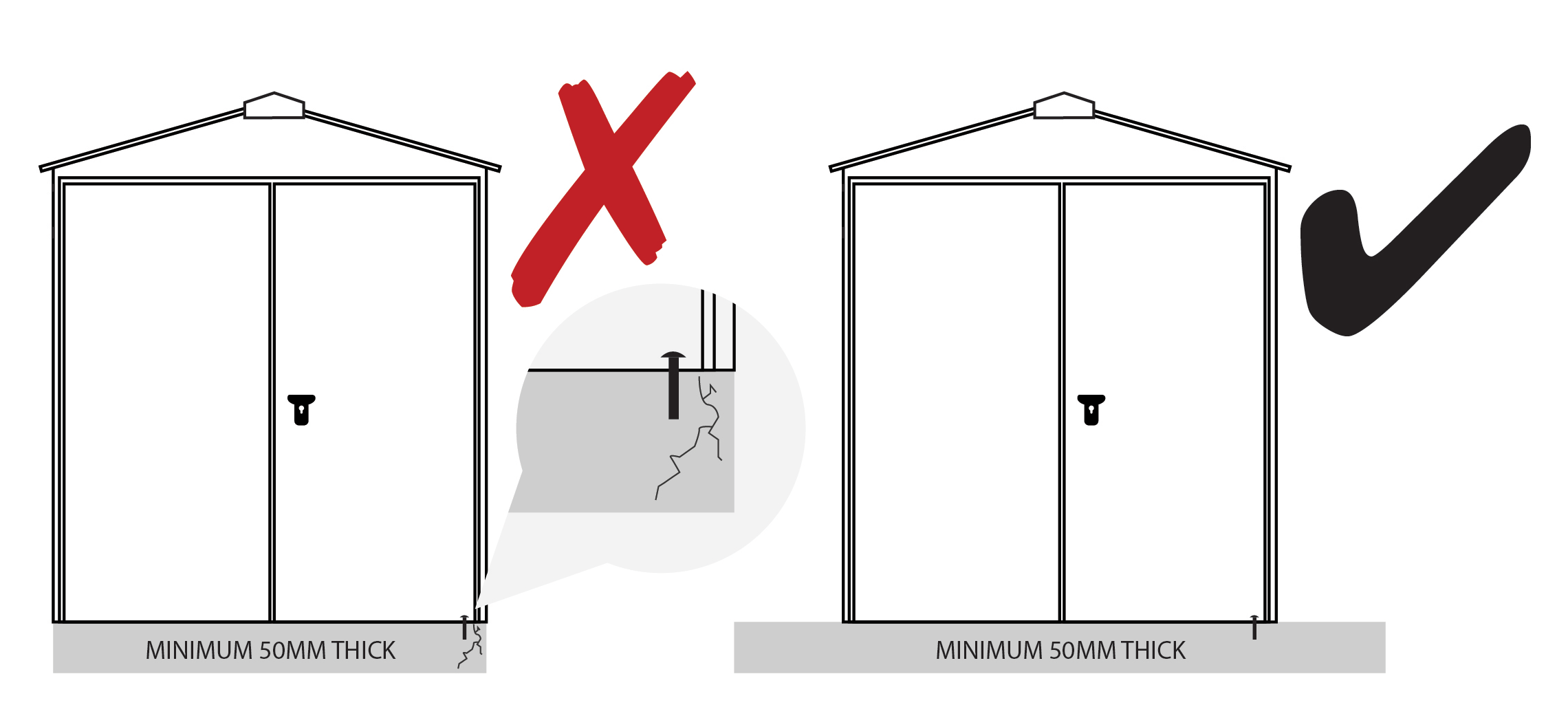 Note: that if you are fitting a ground anchor you will need a minimum of 100mm depth of concrete.
Your base should not only be level, but also bigger than your shed (roughly 100mm all round for the large sheds). This gives enough space for the bolts to be drilled in without the base crumbling.

School storage installation
Asgard include both the installation and bolting to the ground with all of our school packs. When our engineers leave site, your unit will be ready for immediate use.
What Asgard school delivery includes
What is included in school storage installation –
Delivery - Asgard deliver all school packs to most of the UK as part of the pack price. Asgard deliver using our own vehicles and staff.
A full product build - Our team of delivery people are also trained engineers and will assemble your school unit exacty where you want it.
Anchoring down to the ground – Our engineers will drill down and bolt the unit to the ground for security.
Back to the Asgard school storage packs >