Road.CC reviews Access Plus metal bike shed for 29ers
Road.CC reviews the Access Plus metal bike shed for 29ers
Posted: 15th October 2015
View the article on their website.
Asgard Metal Bike Shed for 29ers - 4.5/ 5 Stars
Reviewed by Steph Mann of Road.CC
The Asgard Metal Bike Shed for 29ers is a shed big enough for four bikes and a whole lot more. It keeps your bikes safe, and dry and has loads of spare room for your kit too.
Bike storage, or lack of it, can sometimes be a hinderance. Cycling is somewhat addictive and you will likely own more than one bike. Depending on where you live, secure storage and garden space may be in short supply. A regular wooden garden shed isn't much of a thief deterrent either. The Access Plus is a shed that fits in small spaces and will make opportunistic thieves think twice.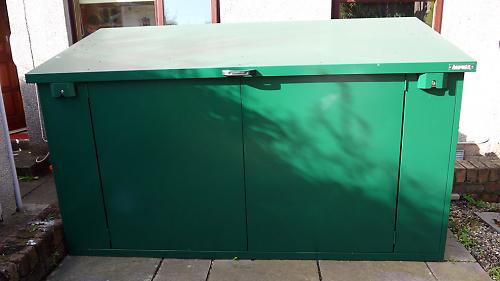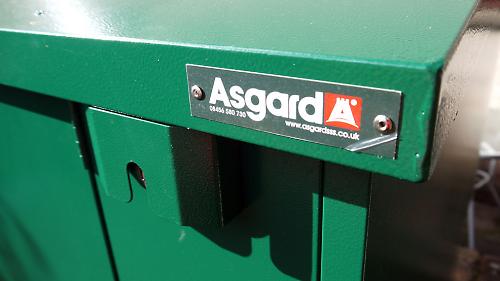 Being built specifically for 29er mountain bikes means it has to be big; a 29er's longer wheelbase and fat tyres mean it can be about 10 inches (25cm) longer than a road bike. The Metal Bike Shed for 29ers is much like the Asgard Annexe bike shed, but with a lot more space. The sheer length of the shed (all 7ft 7in/2.3m of it) means it will take any bike. It's made of galvanised steel which does make it extremely solid and heavy (19.2 stone/122kg) but it's still easy to build.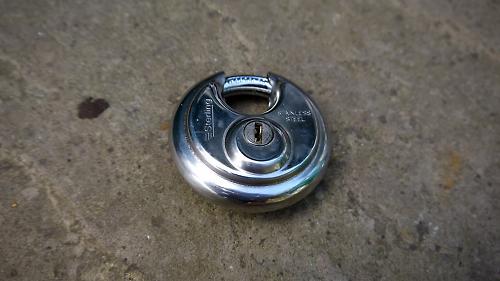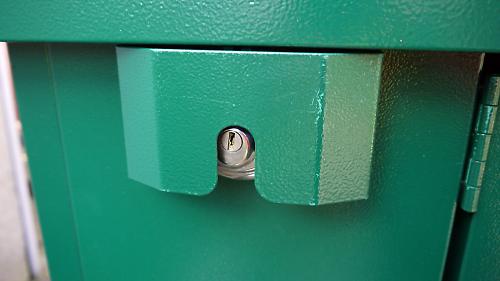 I am 5ft 2in. The shed is 4ft 4in/1.34m tall at its highest point. I thought it was going to be difficult to build just because of its proportions versus mine. However, with the help of another woman, we looked at the instructions and just got on with it. The panels all had labels on them so you knew exactly which bits attached where. It took about 40 minutes to build.
Security seems to just ooze out of this shed. It has a lid that lifts up as well as easy access doors. The doors are held secure by a long steel bolt locking bar. The lid then comes down further securing the doors and is held shut with two disc locks. These locks are covered by a steel plate, meaning that anyone trying to get than them with bolt cutters wouldn't stand a chance. With a price tag of £475 it does seem like a huge investment. Rest assured that the sheer quality of the build will soon put you at ease. Not to mention that it comes with a 10 year guarantee.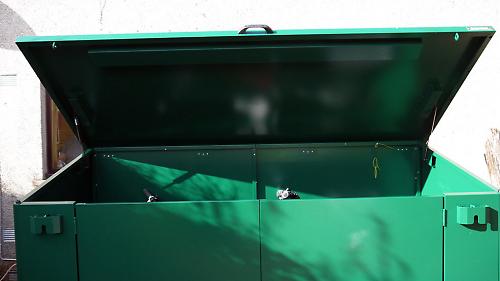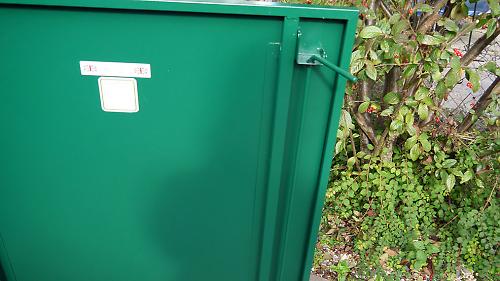 Once it was up, filling it was hardly hard work. It took one 29er, three other bikes and a storage unit. You can get hooks (separately) that go along the rear of the shed so you can hang up helmets, locks etc. There are also shelves you can purchase for additional storage. There is ample floor space left over so you can simply keep all your kit on one place. The swing doors make getting bikes in and out really quick, which is great when it starts to rain. One small gripe here is, that when it is wet and you open the lid, you do get a few drops of water on your head if you don't stand back. As I said though, this is a small thing.
The Asgard has an attached base, so unlike other regular sheds, it really is secure from the outside. All the screws are placed so they are only accessible from inside the shed, meaning it can't be taken apart unless it's unlocked.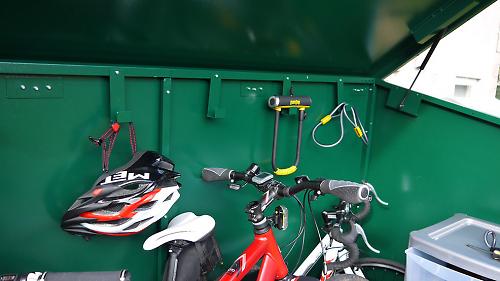 Verdict
Superb bike storage shed that will last for years.
---
This review is about the Asgard Access Plus for 29ers. Click here for more information.