Protect your Christmas decorations from theft
Christmas decoaration theft
If you love to decorate the outside of your home over the Christmas season, you need to be aware of thieves. Not properly securing your garden decorations could result in them being stolen. We've come up with some handy tips to help you keep your garden decorations secure and protect your items from theft.
Locking cords
Extension cords that feature locking plugs will make it more difficult for thieves to steal your Christmas decorations.
Tie downs
If your decorations come with stakes or cables to tie them down,make sure you use them. If your decorations haven't come with these, landscaping stakes can be used instead. If you have lights strung up in trees,use twist-ties to secure the strand in a few places.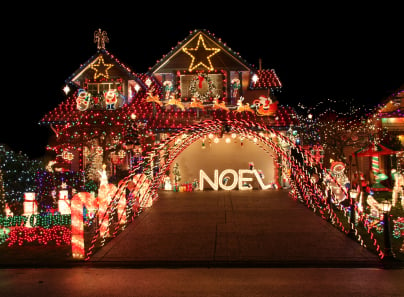 Read the full article on how to protect your Christmas decorations