Police cycle storage supplied by Asgard
Asgard Bike Lockers - As supplied to the Police Force
Are Asgard Bike Lockers secure? The North Yorkshire Police seem to think so. See below our cycle lockers installed to keep the Police forces bikes safe and sound from theft and the weather.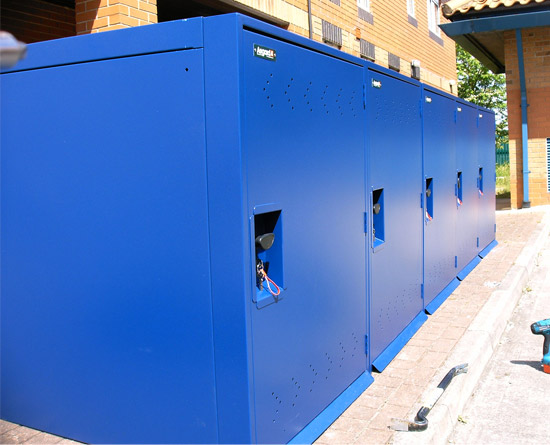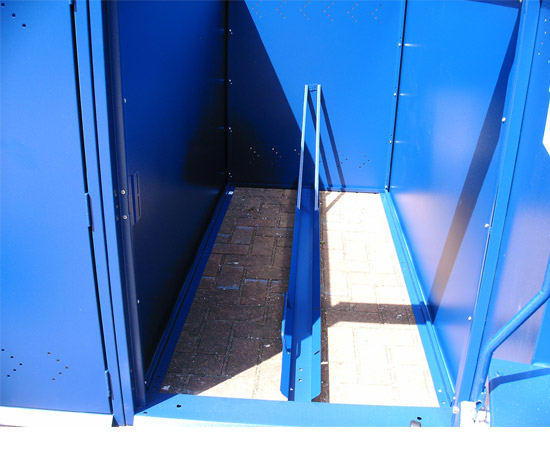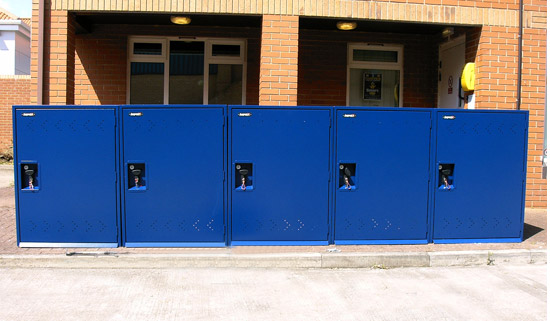 Asgard bike lockers are the bike storage solution for many thanks to the huge range of security features on offer in such a compact unit.
All Asgard bike storage is designed and made here in the UK from heavy duty, galvanised steel - making our storage secure and weatherproof. The robust, weatherproof construction goes hand in hand with a pick and drill resistant locking system (with dead bolts) to make this a great deterrent to bike thieves.
Inside each Bike locker you will find heavy duty kit hooks, designed to give you a little extra storage inside - store your bikes and your riding gear together. Straight down the middle of the bike locker you will find a wheel guide rail, helping to keep your bike upright and acts as a hand locking point.
For a little extra security, each bike locker is supplied with ground bolts for fixing the 16 stone locker to the ground - just in case!
The North Yorkshire Police force continues to use the Asgard bike lockers to store their cycles. If you are looking for bike storage for your business, please contact us for more information.
Note: The bike lockers pictured are in a none standard colour - The single bike locker is only available in brown, green or ivory.
For more information about the Asgard range of bike storage see our main bike storage page.