Beat motorcycle theft with Asgard Storage
Motorbike storage for security
"It's the only bike shed that is UK Locksmith approved and better still, the size and the weight means that if you have your bike stored in this overnight, your insurers class it as 'garaged'.- Motorcycle Monthly Magazine - December 2011 Read more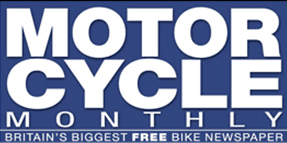 Theft facts and figures:
"A recent survey by the National Crime Intelligence Service (NCIS) based on the latest police figures on vehicle crime and performance bikes (500cc and above) has revealed more motorbikes are stolen in the UK than are bought new, and it takes on average 20 seconds to steal a motorcycle worth £10,000".
34,000 motorcycles and scooters are stolen in the UK every year
80% are from the owner's home and 85% are never recovered.
50% of owners do not lock their bikes.
Scooters are usually taken by opportunist thieves, while motorcycles are usually taken by professionals who break them down for their spares.
How to secure your motorbike
Simply locking your motorbike up outside isn't going to offer any form of safety or security from theft. To help protect your motorbike, it needs to be stored in a secure garage. If you don't have one of these, an Asgard motorcycle garage is the next best thing.
To help keep thieves out, our motorcycle sheds have:
Reinforced doors, hinges and panels
A full metal floor
A pick/drill resistant lock
A 5 point locking system