Motorcycle Thatcham Security Fixing
How to secure a motorbike
If you have an Asgard
bike storage
or
motorcycle storage
unit with a wooden subfloor and wish to add the extra strength of a Thatcham pack you will need to cut a section of the wooden subfloor out to gain access to the metal floor.
This is a simple procedure requiring no more than a hand saw and tape measure. We would recommend cutting the hole around 60mm more than the depth of the Ground Anchor. This allows a good size access hole for the chain to go through.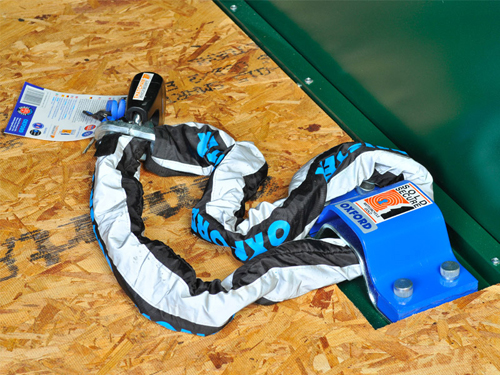 Cutting a hole deeper than the Anchor allows easy access for the chain.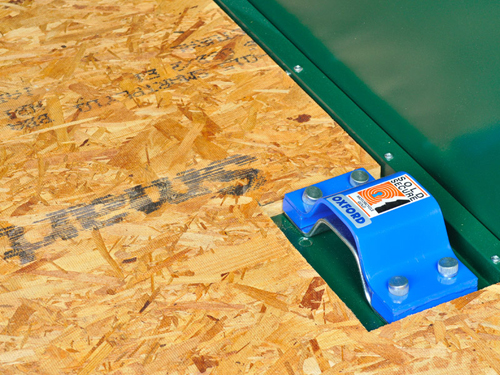 Cutting the hole at the edge of the wooden floor is easier than the middle!