Motorcycle storage vented side panel
Asgard Motorcycle storage ventilation system
A problem with low end metal sheds, is that they can suffer from condensation. The Asgard motorcycle storage unit aims to beat condensation using two integral ventilation systems.
Our motorbike shed features both a vented roof and vented side panels, to keep shed condensation to a minimum and help to release exhaust fumes, keeping your stored items safe and dry what ever the weather.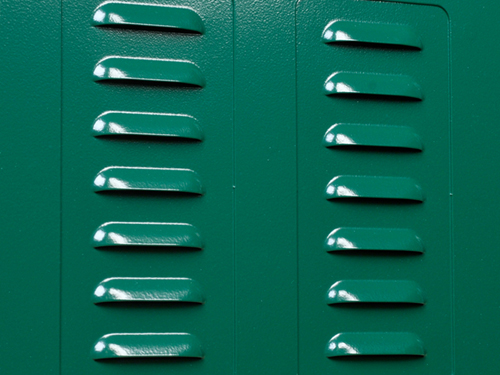 Our side vents are integral to the fabric of the shed - giving you great air flow but NOT compromising on the security of the unit. Our ventilation panels are made from the same weather proof (galvanised) metal as the shed - supplied with a 10 year warranty.
What is shed condensation?
Click here for a guide to the problems of metal storage and condensation.
Customer comment:
"We have had some really cold weather recently - I expected some condensation at least - but no the Asgard shed stayed super dry as did my bike - thanks Asgard"
* some condensation is still possible - it is the responsibility of the customer to check the contents of their Asgard shed. Asgard accept no responsibility for damage caused by moisture.