Helmet rack for our motorcycle garage
Motorcycle garage accessories
The Asgard metal garage for motorcycles, is made from strong weatherproof steel and has been designed to keep your motorcycle protected from theft. This steel garage is supplied with a range of accessories including this heavy duty hook rail. Specifically designed for this motorbike garage, the hook rail is perfect for helmets and leathers.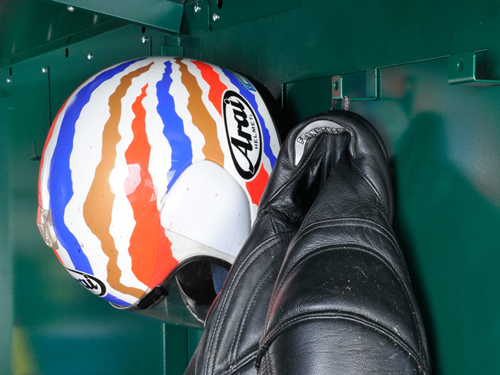 This hook rail is made from the same weatherproof steel, so they are durable and long lasting.
This is just one of the many accessories supplied with the Asgard motorcycle garage, to give you even more storage options and fantastic value for money.
With our motorcycle garage, you'll also get:
A heavy duty steel shelf
A metal ramp
A full wooden sub floor
A 10 year warranty
A Locksmiths approved, pick resistnat lock
Dead bolt locking
5 point locking system