Motorcycle storage - Wooden sub floor
Protecting your motorcycle storage garage
By now you must know how tough and secure the range of Asgard motorcycle garages are. You must know they are the only UK Locksmiths Approved motorcycle garages in the UK... you probably know that all of our motorcycle storage is made from tough, weatherproof, galvanised steel ...... and you are well aware that each Asgard motorcycle garage features a pick and drill resistant lock??
Well ....Our motorcycle storage garage packs also include a tough OSB wooden floor. What is it for???
This ultra tough subfloor sits ON TOP of the integral full metal base.
Why?? The board is simply to add extra protection for your bike expensive tyres and it helps to keep the garage base in top condition.
The wooden floor is pre cut per unit and simply drops into place.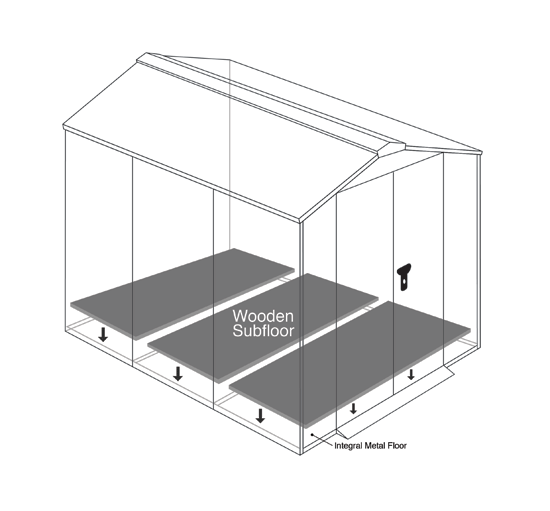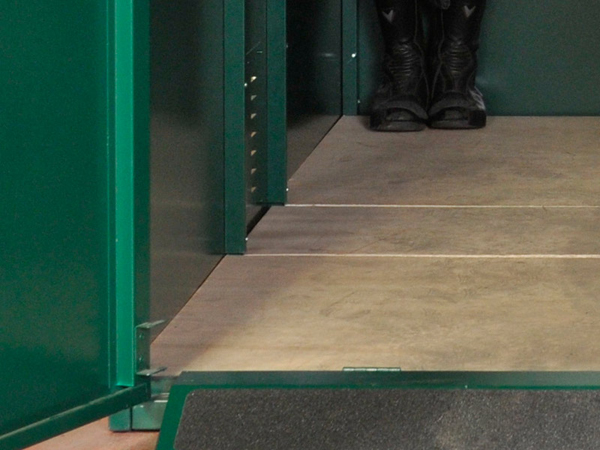 Wooden subfloor sits on top of integral metal floor and protects your tyres. *
Note: pictured is a plywood floor - We have now upgraded the flooring to OSB board as it is more environmentally friendly and forms part of our ongoing commitment to our green policy.