Asgard shed - Secure 3 Point Locking System
Tough metal shed locking system
Our tough 3 Point Locking system is superior to other outdoor storage locking mechanisms. With a tough drill and pick resistant Euro cylinder we believe there is nothing tougher. On the rear of the shed handle you will find 8mm or 10 mm solid steel bolts, which "shoot" into the frame work for the ultimate is shed security.
Inside there is even a 2nd handle to stop you from getting locked inside. This effective feature makes our sheds children friendly, giving you nothing to worry about when your kids are in the shed. This 3 point locking system can be found on both our garden sheds and our best-selling range of secure bike storage.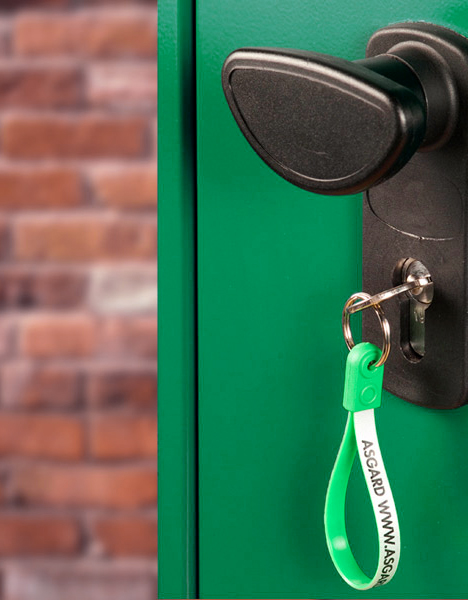 Worried about your shed being broken into? The Asgard handle is designed to shear off in the event of an attempted break in, leaving the thief outside and your tools or bikes safe inside! It is the forceful damage to the handle will cause it to fall off. Once the handle is broken off (as seen below) the only way to get into the shed, is by using the key.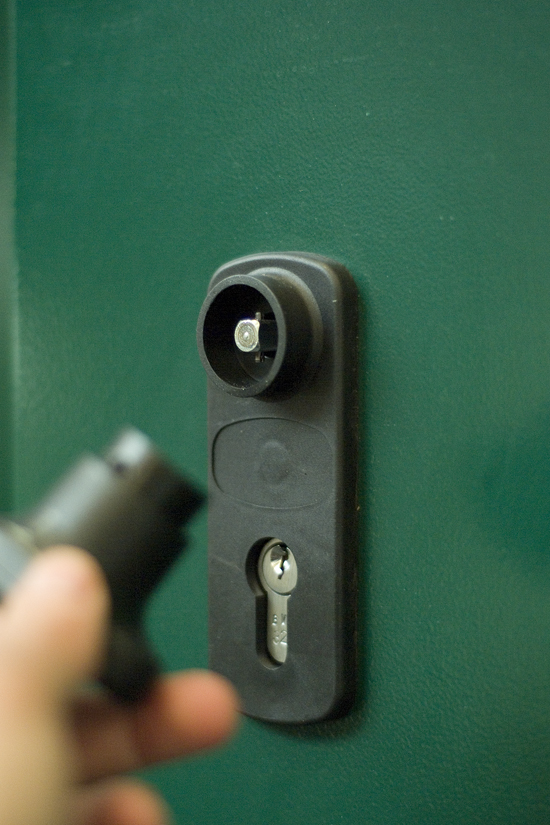 If you have experienced this, and are needing to repair your lock, then please do so by following the instructions manual found here;
The Asgard shed locking system features A 6 PIN pick resistant Euro cylinder grade 4.
With a classification of 15000C52 (BS EN1303)