Bike locker - safe bike storage for home
The Asgard Twin Bike Locker is a UK designed and made bike shed. As an approved BSI - ISO14001 company, we strive to make all our metal storage to the highest standards. All Asgard storage has been designed with both safety and security in mind. Each Asgard is built inside out, as a result an Asgard shed has no exposed screw ends or heads making each and every Asgard shed safe for children to use and exceptionally secure as well!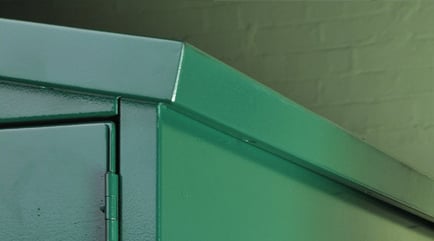 No exposed screws or fixings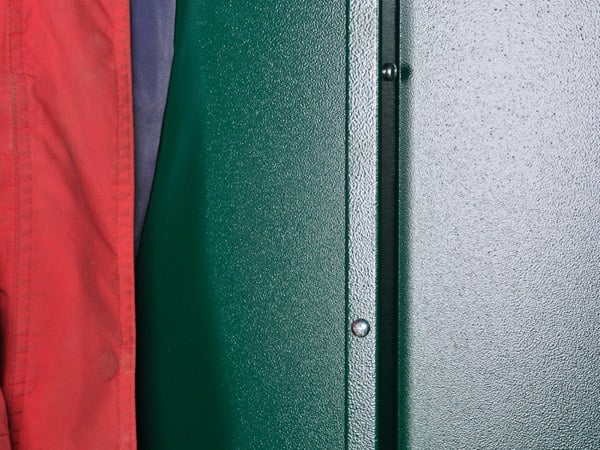 No exposed screw ends inside
Safe sheds
There are no sharp or dangerous edges inside the bike locker, allowing you to store your bikes in a safe and secure manner.
All our metal storage units are fitted with a range of features to provide you with the ultimate metal bike storage. All Asgard storage is designed and manufactured here in the UK at our Yorkshire Headquarters. Every Asgard is delivered by us on our own vehicles, ensuring you get the best possible products and service.
All Asgard storage is available in a wide range of sizes, styles and a choice of colours to suit all needs. Every Asgard is supplied with a 10 year warranty.
For more information on our secure bike sheds view the Asgard range of bike sheds.