Asgard featured in the Top 5 Best Bike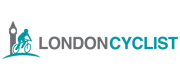 London Cyclist - Top 5 Best Bike Storage Solutions
Posted: Feb 24, 2015 by By Michelle Arthurs-Brennan
View the article on their website.
Top 5 Best Bike Storage Solutions
We cyclists do, of course, love our bikes – and there is absolutely no way we want to store them outside unless there is literally no other option.
Unless you've craftily positioned yourself in a home with other cyclists, housemates, family and spouses can sometimes find this desire to keep the bike inside confusing and slightly annoying. However, there are plenty of cool storage options that will help you keep the bike neatly stowed, and some of them look pretty cool, too.
Asgard Metal Bike Storage sheds
Metal sheds from Asgard have been reviewed by a host of cycling sites and magazines – and they even got 4.5/5 from Road.CC – which is not, I promise you, an easy feat.
These purpose-built metal sheds are approved to insurance level one, with multiple locking points, pick resistant locks, and a Locksmiths accredited design. Not only is theft taken into account, but weather damage is also catered for and the entire shed is sealed to prevent any water from seeping in.
The Asgard sheds range from £367, for a one bike locker to £1,199 for an 8 bike locker with workspace, with plenty of options in between.
The downside on the Asgard is that you need a flat surface area. If that was not the case, I'd have one myself – but unfortunately, though I do have a garden, I live in a rather hilly area and my back yard is effectively vertical making it unsuitable without some heavy digging.
How do you store your bike(s)? Have you tried one of these? We'd love to hear your reviews…
Read the rest of the review here: https://www.londoncyclist.co.uk/5-of-the-best-bike-storage-options/
---
This review is about the Asgard Bike Storage. Click here for more information.