Safe and secure - Lawn mower storage
Safe storage for lawnmowers
All Asgards are designed with both security and safety in mind. A fully galvanised construction ensures the shed is weather proof and remains in great shape for many years. With a 5 point, pick resistant locking system, your lawn mower and garden tools will be as safe as possible. Thanks to the inside out construction, all the fixtures and fittings of an Asgard are hidden inside so there are no exposed screw ends or sharp dangerous edges on your Asgard Lawn Mower Storage unit, providing safe child friendly outdoor storage.
Large double door access is the key feature of our Lawn mower sheds… combined with our easy access ramp, you will find loading and unloading you shed a breeze! Safe in the knowledge your equipment is safe from theft in a UK Locksmiths Approved storage shed.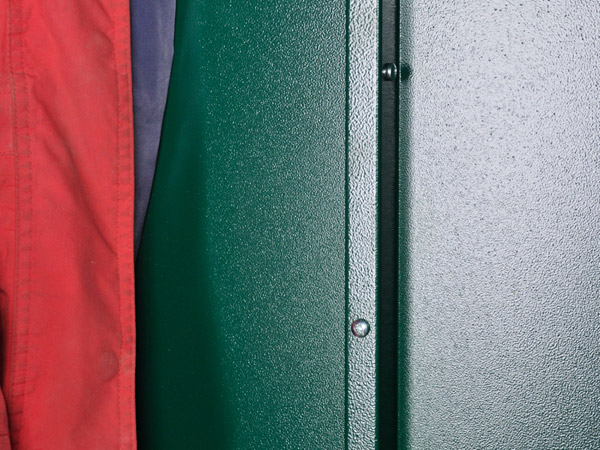 Asgard lawnmower storage units have a number of innovative features to give you the ultimate storage for your lawnmowers and equipment.
These include:
Weatherproof steel panel construction
5 point pick resistant locking system
Reinforced doors
Dead bolt locking system
Integral, full metal floor
Vented roof design (to reduce condensation)
All Asgard sheds have been designed here in West Yorkshire by our team of engineers with over 200 years of combined steel manufacturing experience. Not only have we come up with the ideas, but we also make every single unit in our own factory using a combination of traditional and cutting edge methods.
Each Asgard is checked by hand before delivery on our own vehicles, using our own installation teams. So as you can see Asgard is a true British company.
Are you still not convinced that Asgard is right for you? Take a look through some of our customer case studies and read about real customers and their Asgard experiences.
See the full Asgard range of Lawn Mower Storage Units here