Cycle Maintenance
With the wetter weather your mountain bike rides on off road and on trails are becoming muddier than ever. Cleaning your bike, just for it to get muddy again may not make a lot of sense but it's certainly the best thing to do, if you want your mountain bike to stay in a good condition and run smoothly.
Get prepared for a dirty job with the correct cleaning supplies.
To clean your bike, there are a few supplies that you will need:
1 bucket
Hot water
Washing up liquid
Sponges, brushes and cloths
Chain scrubber
Toothbrush
Chain lubricant
Degreasing solvent
Repair stand (if you have one, makes cleaning the bike much easier)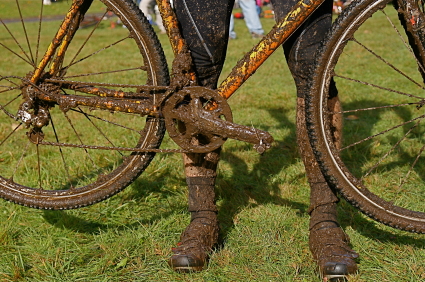 Once you've cleaned up your bike you'll need to keep it stored somewhere safe and dry. If you don't have a secure, leak free garage or shed an Asgard bike store is what you need. We have a selection of bike storage units, designed to provide protection from both theft and bad weather. These storage units are manufactured from weatherproof steel and have a variety of features to give you the best possible storage.
The Asgard range of bike stores can hold from 1 to 8 bikes and cycling accessories, so no matter how many bikes you have, we'll have the cycle storage for you.
Browse the full selection of cycle stores from Asgard