How to build an Asgard in pictures
Building an Asgard shed
All of our sheds are supplied with easy to follow step by step instructions and include all the screws and fixings you need to build your shed. All you need is an electric screw driver and a friend!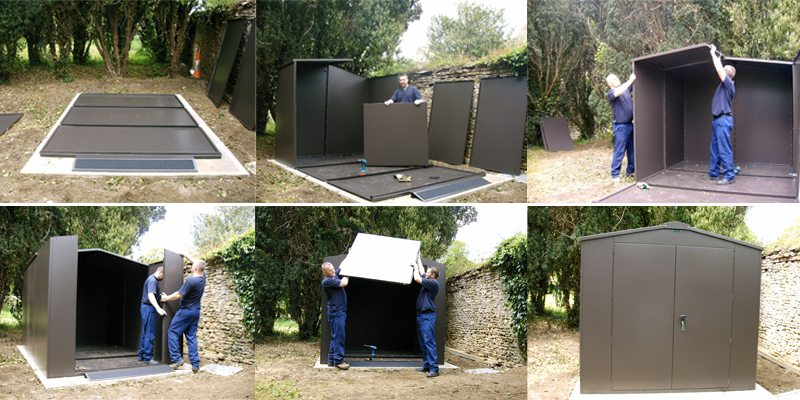 Easy! If in doubt ask about our
installation service
when you order your Asgard product. If you order our installation service, your shed will be assembled at the same day as delivery, so you don't have to wait around and can start filling your shed as soon as possible. That way you can take the hassle out of building your shed and watch others do all of the hard work!
Before your Asgard shed arrives
Before your Asgard shed arrives, make sure you are prepared. It is recommended that our storage units are situated on a firm level base of concrete, tarmac or paving stones and this must be a minimum of 50mm thick. This needs to be in place before your shed arrives. You can find the recommended base size for your shed on the product page, underneath the 'dimensions' tab.