How good are Asgard sheds? Good enough to eat?
We didn't know sheds could be so tasty!
This shed cake looks good enough to eat. Unfortunately this one won't keep your gardening equipment secure.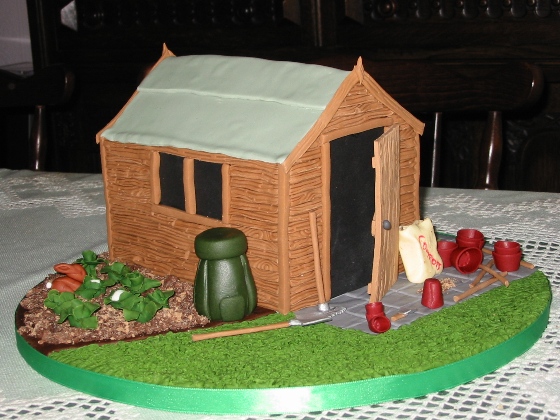 Asgard garden storage
For real garden storage and security, an Asgard garden shed is what you need. At Asgard we have over 50 years of manufacturing experience and all of our products are manufactured right here in the UK. We take pride in the high quality of our products and we supply them all with a 10 year warranty.
Our metal garden sheds have been designed to offer the ultimate storage. All of our garden stores are manufactured from weatherproof steel, which is tough, durable and long lasting.
Each of our garden stores is fitted with a variety of features to give the best storage for garden tools, equipment, furniture and more. Asgard garden sheds will help protect your stored items from theft and bad weather. Our sheds are available in a range of sizes, so no matter how much or little you need to store, we'll have something for you.