Easy Lift Lid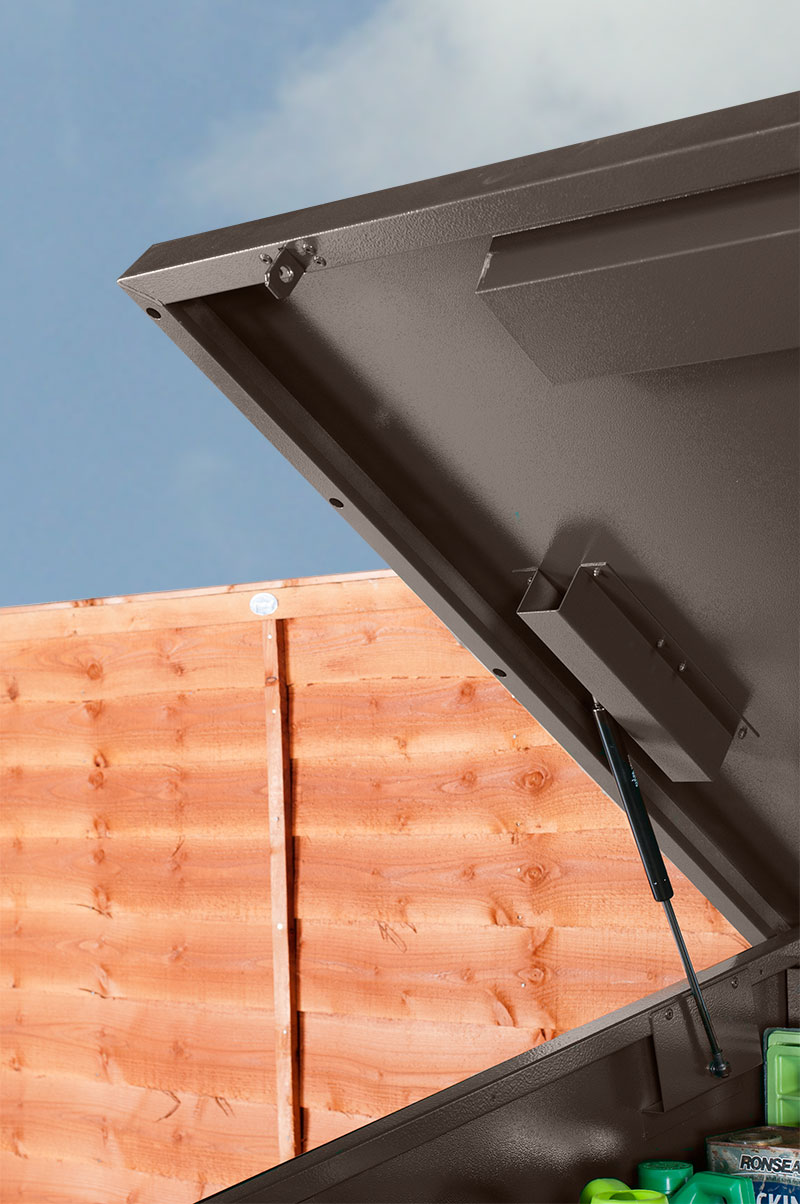 One of the key features of the Access and Access Plus is the ease in which you can get things in and out. The lift up lid plays a vital role in making it as easy as possible, coupled with the front double door access. However, the lift itself weighs more than you would find comfortable to operate. So we introduced a gas assisted lift up lid to the product. The lid still weighs the same but is far easier to open and close. By using a gas powered lid we also eradicate the issue of having to prop the lid open whilst you get things out. The gas powered lift up lid is able to hold its weight at whichever angle you want it to stay at.
The gas assisted lift up lid is also slam proof as the lid will only close if you pull it down to close. By being slam proof, the Access and Access Plus are both also child-friendly as no trapped fingers will be caught in the lid!
Don't be fooled into thinking the gas assistance makes the Access and Access Plus more vulnerable to a break in. The lid is made from tick gauge galvanised steel which is also reinforced and secured into place with a double shrouded locking system. This all comes together with an integral metal floor to provide you with one of the safest ways to keep your possessions safe.
Don't just take our word for it; see the gas lift in action!