How to select your gardening tools
Introduction to picking your gardening tools
You don't need to spend tons of money filling your tool shed with every gardening gadget at the hardware store. Most gardeners can get away with ten basic tools: a sturdy hand trowel, a stirrup hoe, a square blade spade with a D-shaped handle, bypass hand pruners, a garden fork, a leaf rake, a bow rake, a hand cultivator, a wheelbarrow or garden cart, and a hori hori knife, which is a serrated Japanese garden knife used for dividing plants, making furrows, and weeding. Here's how to purchase useful, high-quality tools that can last a lifetime if taken care of.
Instructions: Difficulty: Easy Steps
Step One: Make a list of tools you need or want to replace. Start with the basic Top 10 tools listed in the introduction to this article. If you have a lot of trees and shrubs you may also want to invest in a hand saw, bypass loppers, and hedge shears.
Step Two: Choosing which type of tool. Choose high quality tools. Stainless steel tools are long lasting, easy to clean, and don't rust, but they are expensive. Tools made from carbon fiber steel are a great alternative to stainless steel tools because they are sturdy, durable, and easy to sharpen. Buy tools with ash shafts and steel-strapped or forged sockets, because they handle pressure and stress well.
Step Three: Select your tools wisely. Check out tools carefully before you buy them. Make sure the tool's shaft is straight and that the wood grain stays even down the length of the shaft. Avoid tools with painted handles, as the paint often disguises lower quality wood. Hold the tool and check to see if it is too heavy or too light for the job you intend to use if for. Buy pruners, loppers, and hand saws with replaceable blades.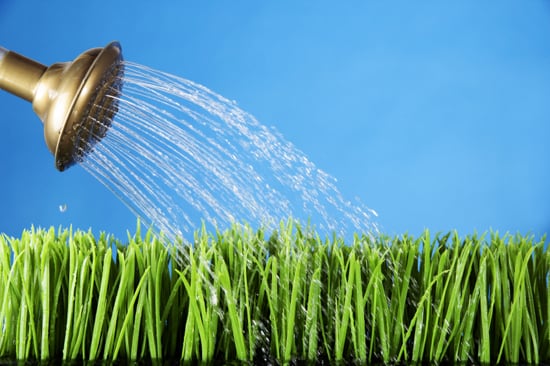 Step Four: Do you really need that tool? When you consider buying a new tool, put back anything that has only one use (i.e. a bulb planter), because you probably already own a tool that will do that job and several others just as well (i.e. a trowel). The one exception to this rule is a long handled dandelion weeder. This single use tool is worth buying because it makes weeding lawns so much easier.
Step Five: Special tools. If you have physical limitations consider purchasing ergonomic tools, which are designed to reduce stress on muscles and joints. Buy tools with longer handles and shafts because they increase leverage, and with the exception of hand tools, will prevent you from stooping over as you use them. If you have arthritis or weak hands consider purchasing pruners, loppers, and hedge shears with a ratcheting mechanism, which multiplies your strength and makes cutting much easier. Also, choose cutting tools with rubber bumpers that absorb shock when you make a cut.This excellent article was taken from the garden guides website. A website full of great gardening tips.
Read more: How to Choose Gardening Tools | Garden Guides http://www.gardenguides.com/3031-choose-gardening-tools-introduction.html#ixzz24Li8jO6J
Don't forget to store your tools in an appropriate manner, in a safe and secure tool shed!