Garden and shed theft is steadily on the rise
Shed theft in the UK
Garden and shed theft has steadily been on the rise over the last year. From bikes to garden flowers, nothing left outside is off limits for these criminals.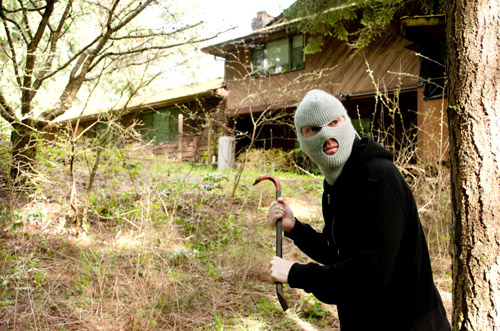 The news over July has highlighted the theft of fishing tackle in various parts of the country. If you are a keen fisher you will know that this equipment is expensive, making it very appealing to thieves. In Spilsby a shed was broken into and various pieces of fishing tackle were stolen. Thieves in
Weymouth
broke into a garden shed and stole £6,000 worth of fishing equipment and again in
Norwich
a shed break in resulted in fishing tackle being stolen.
Garden shed theft is a real threat, so it is important to keep your outdoor items stored securely. At Asgard we have a range of outdoor storage units to help protect your equipment, tools and outdoor items protected from the risk of theft. All Asgard storage units are made from strong weatherproof steel panels and are fitted with strong locking systems. Our storage units are robust and built to last.
A range of fishing tackle storage units are available for storing expensive fishing equipment and accessories. These storage units are designed to keep your equipment secure and thieves out.