Asgard fishing tackle store with hidden screws
Safe fishing tackle storage
Our large fishing tackle storage unit is made from weatherproof steel panels and has been designed with no exposed screw ends, or sharp dangerous edges for your safety.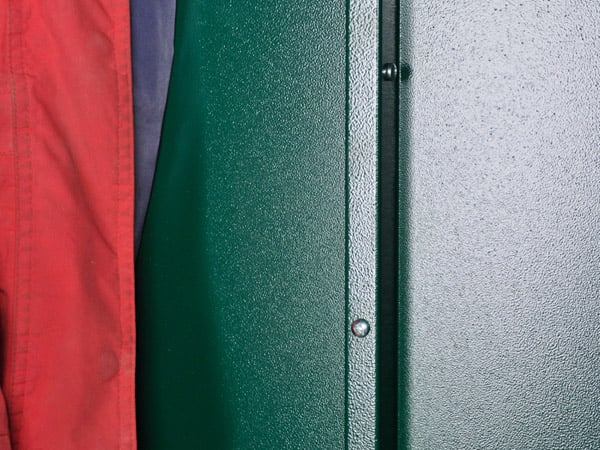 This is just one of the many features on the Asgard range of fishing tackle storage units. These metal storage units also feature:
An integral metal floor - stack your equipment from ceiling to floor
A tough 3 point locking system - for storage security
A euro cylinder lock - pick and drill resistant to help prevent theft
An integral wind and rain guard- to keep the bad weather out
With the Asgard fishing tackle storage unit is the ideal place for all your fishing equipment, keeping it securely locked out of sight.
Get the best security for your fishing equipment with Asgard. View the full range of Asgard fishing tackle storage