Easy fit shelf for The Low Caravan Shed
Our easy fit shelf kits for the low caravan storage units, work by simply screwing into the units predrilled holes (additional screws and instructions are provided).
These easy fit shelves, for our metal caravan shed, are ideal for storing tools and equipment off the floor in or out of the holiday season.
All Asgard shelf packs are made from the same strong galvanized materials as the caravan sheds.
All Asgard shed packs are manufactured in a choice of colours to match the caravan shed.
The metal caravan shed shelf is sold individually.
Two half width shelves will not fit side by side, they must be staggered. If you require a full width shelf click here >
A Maximum of 2 half width shelves per unit can fit inside the Low Caravan Store.
Product Code: Shelf12
Print
Easy Fit Shelf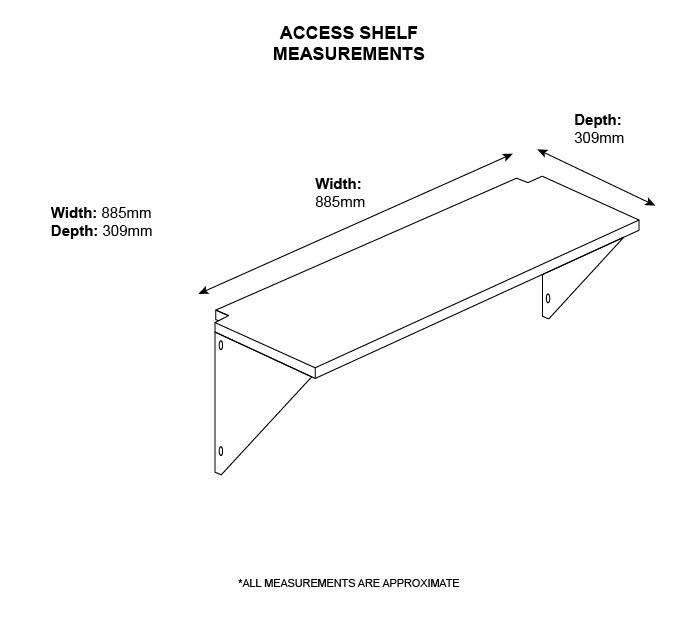 ,