Asgard metal sheds can beat the worst weather..
...unlike this metal shed!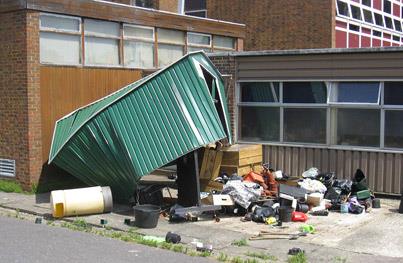 Asgard sheds are made from tough stuff!
At Asgard, we take pride in the high quality of our products. All of our storage units are made from strong weatherproof steel and feature full metal floors. This means that our products are tough, long lasting and durable. Unlike the shed above, Asgard sheds can handle being hit by the worst weather and what's even better, to keep them secure our sheds can be bolted to concrete.
Asgard sheds have a number of features which make our sheds the toughest around. These include:
Tough locking mechanisms
Build in ventilation systems
Full metal floors
Pick resistant locks
Find out more about Asgard weatherproof sheds