How can I store gas bottles?
At Asgard, we offer a selection of gas bottle storage units in a variety of sizes, designed in conjunction with Calor Gas. Our gas bottle stores allow you to hide away your cylinders in a sleek, stylish way. Made from strong galvanised (weatherproof) steel, these units are robust and long-lasting. Available in a choice of colours, you can match your gas store to your outdoor environment. Choose from:
Our medium gas bottle store can hold 2x47kg gas cylinders. To offer you the best possible storage, this metal storage unit is full of features.
Features of the Asgard medium gas bottle store:
A large single door
A ramp for maneuvering your bottles inside
A utility-style lock
A lift-up lid for easy access
An open back and side ventilation
Find out more about our medium gas bottle storage unit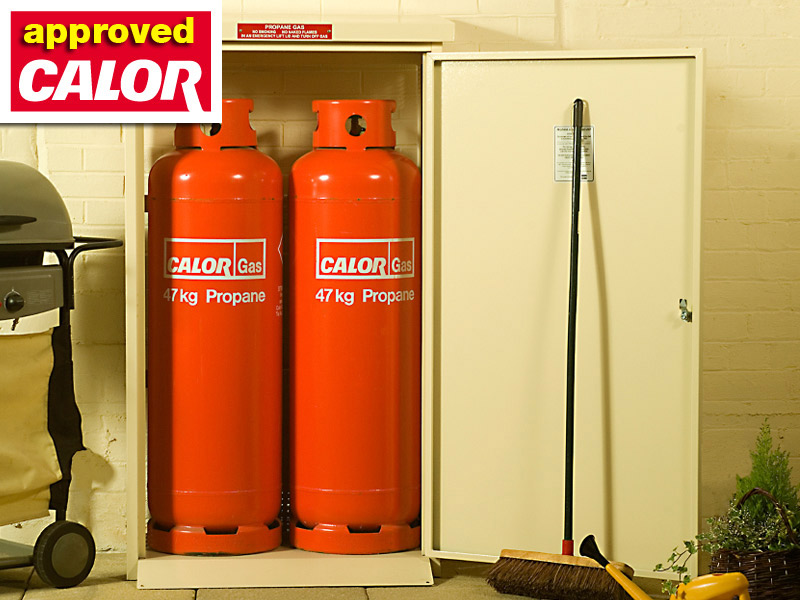 Quality storage for gas cylinders
"We were looking for a gas storage unit and already own 2 Asgard storage sheds so looked no further. The quality is superb and ensures great security, expensive but you really do get what you pay for." andy1331jane