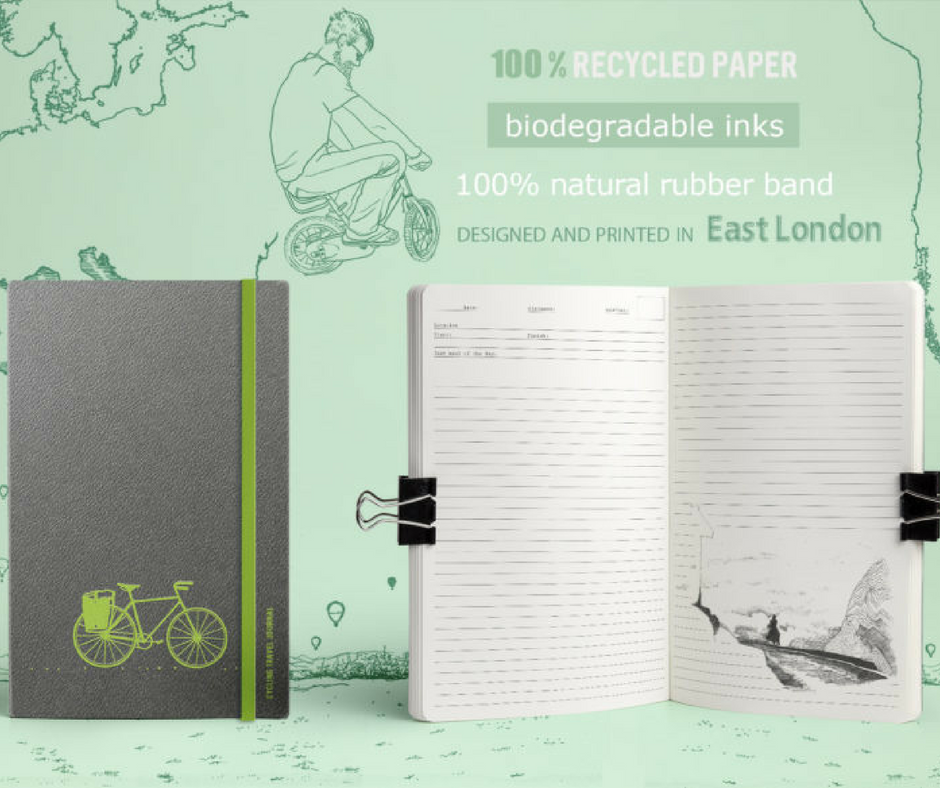 Cycling is something that the Asgard team have a passion for and when we come across like-minded people and products we get excited. Recently, we came across a wonderful illustrated cycling journal and decided we had to share it with our own followers, created by two Kickstarter's Claire and Ania.
You can win one of these lovely cycling travel journals, as well as a beautiful 7x5 print of one of the illustrations from the journal, by visiting our Facebook page to enter the competition. All you have to do to enter is Like and Share the post.
Going on a cycling tour can be both a profound and life changing experience, full of memories that will inspire the tales you tell your fellow cyclists in years to come. Using the Cycling Travel Journal, you will be able to record these moments as they happen.
The Cycling Travel Journal is a place where you can store your mementos, as well as a place to plan and sketch out the details of your trip. Dreams can be turned into reality.
It was a keen cyclist called Claire Mason that came up with the idea for the journal. Her inspiration came from a 20,000 km trip from London to Japan, spending eighteen months in the saddle. Claire is now using her experience to create a cycling-specific journal, which has been designed and arranged to aid you in capturing the memories of your adventures, so you can present your own story in a creative way.
As well as having a simple, yet functional layout, the journal is full of beautiful illustrations inspired by Claire's trip. What's more, this journal has been sustainably end ethically produced, so you can be rest assured you won't be compromising your principles.
If you would like to know more about this fantastic product, you can visit the original Kickstarter project page here - http://bit.ly/cyclingtraveljournal