Asgard Factory Investment
Increase in demand results in new Asgard manufacturing machine
Over the past two years there has been a massive increase in demand for our Asgard products with a 40% increase in our manufacturing output. This growth in orders has resulted in the factory running 24/7 and increasing staff to a total of 115 workers. Our aim has always been to give our customers the finest turnaround service from order to delivery possible, therefore in recent months we have had to make some necessary changes to continue to meet the growing demands of orders whilst sustaining our outstanding level of customer satisfaction.
Here at Asgard we are happy to announce the arrival of the new Salvagnini P4 system to the company. This state of the art machinery transforms flat sheet metal by bending it into complex forms up to 5 times faster than conventional metal bending methods all whilst maintaining high quality and consistency throughout it's production. Additionally the Salvagnini P4 is able to handle much larger panels which will enormously benefit our product development team with our upcoming new products planned for 2014.
As stated before we pride ourselves on maintaining our highest standards therefore with regards to our long term growth strategy an investment of this kind will allow us to massively increase our output to meet the increasing demands from our customers. This new machine is also much more energy efficient allowing us to maintain our ongoing environmental commitments even with a higher amount of products being created.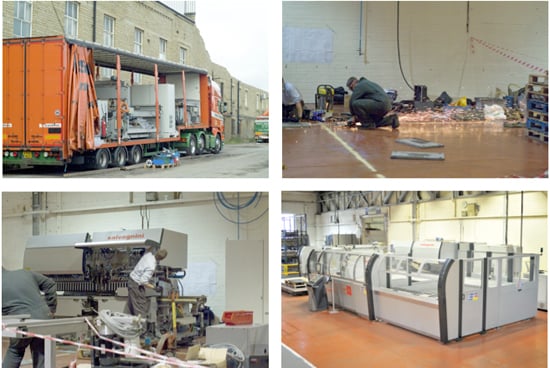 Furthermore, we have taken this opportunity to completely rearrange and reorganise the manufacturing plant to allow the highest efficiency rate from when you place your order right through to when your product is delivered to your home. Both the reorganisation of the factory combined with this new machinery has dramatically expanded the current manufacturing capability and we hope this will help continue to provide an outstanding service to our customers.
If you have any more information on how the changes of our manufacturing plant may assist the process of your order or if you have any queries on one of our products featured on the website please do not hesitate to give us a call on 08456580730 or use our online live chat to talk to one of our helpful experts.