Singletrack magazine recommended product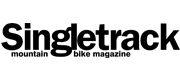 The Asgard Motorbike Storage unit is now a Single Track Recommended product
We at Asgard love our high end, metal bike storage. ... so it seems does everyone else. Asgard large bike sheds are capable of holding multiple bikes in secure and dry manner. With 5 point locking systems and a Locksmiths Approved design - these units are an excellent deterrent to bike theft.
As featured in Single Track Magazine!
Single Track Magazine Review
Asgard Steel Storage Shed
Tested: 2 months.
Many of us suffer from having no garage attached to our tiny homes. If, like me, you live with more bikes than resident humans, then you will understand the need for some kind of shed for bikes.
Asgard make sheds from double-skinned steel. They are very heavy (250kg) and arrive with everything you need to bolt them into the ground (just incase you're worried about being robbed by crane). This model is designed for bikes – it's 9ft long, 5ft wide and I've managed to cram six bikes in there with relative ease, as well as a set of shelves and general bike floatsam.
It comes flat-packed and the instructions were clear enough that I had it built in around four hours, including several tea breaks. The panels are reassuringly heavy and I needed another pair of hand to get the roof in place. I was going to count the screws but I have up after a hundred or so. I had a cordless screwdriver- it was vital. If you don't you can at least double the build time.
The level of detail included in the build is impressive and it comes with everything you need, though it must be sited on either a concrete foundation or solid patio. The lock on the door is a triple point contact system using Yale-style cylinder keys. You can also buy a wireless infra-red alarm from Asgard, and if anyone were to try and break in, the fast it is essentially a huge steel drum means they at least won't be able to do it in silence.
Overall: if you are a typical domestic male you will be in shed heaven with the Asgard. The level of security it offers is second only to a well-padlocked shipping container.
Mark.