Metal Shed Ramp - Centurion Metal Shed
Large metal sheds with access ramp
Asgard sheds are tough and great for storing pretty much anything you could want in a nice safe and secure manner. The optional ramp for our Centurion metal shed range is made from the same tough, fully galvanised steel as the rest of the unit. An easy, slip under design means no screws or fixings required!
So if you have big, heavy items to store and keep safe, then get our Asgard Universal ramp kit and make life easier.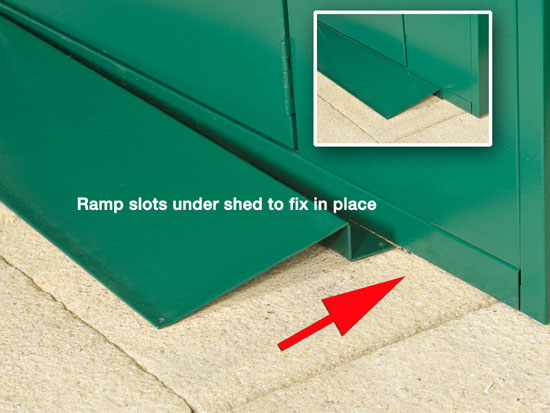 Now you can easily wheel your items in and out of your new Asgard Metal shed.