How to get more storage space from your shed
At Asgard our sheds are available in a variety of sizes, so you can pick the best size to meet our storage needs. However you can easily find that after a few years, you've filled your shed to capacity! What to do, what to do? Don't panic, you have a few options that can help you to get even more storage space inside your Asgard shed and no you won't have to throw everything out!
A range of storage accessories are available for each of our sheds, which allow you to store even more. Panic over! Take a look at our shed accessories, to find your perfect storage solution.
Shed Storage Hooks
Storage hooks are available for all of our metal storage units. They may not look like the ultimate solution, but these small heavy duty hooks could be just what you need. Simple and easy to fit, our metal hooks allow you to hang items away from the shed floor freeing up that valuable space you so desperately need. These hooks are available in packs of 5 or 10 to meet your storage needs and come in a selection of colours.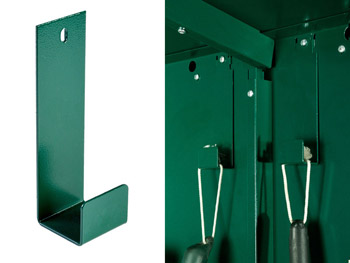 Heavy Duty Shelves
If hooks aren't offering the storage you need, our shelves could be the solution. Asgard metal shed shelves are made from the same strong steel as our storage units, meaning you can place the heaviest of items on them. Like our hooks, these shelves allow you to free up space from the shed floor. These shelves are also good for keeping hazardous items out of the reach of children. Each of our storage units can hold a different number of shelves. Please refer to our shed product pages to find the correct shelves for your shed.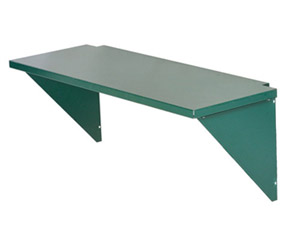 Tool rails
Tool rails are available for a selection of our sheds. This handy metal rails offer a great way for you to organise your tools. This metal rail is ideal for items such as shovels, rakes, brooms and more. Please check our shed product pages to find the correct tool rail for your shed.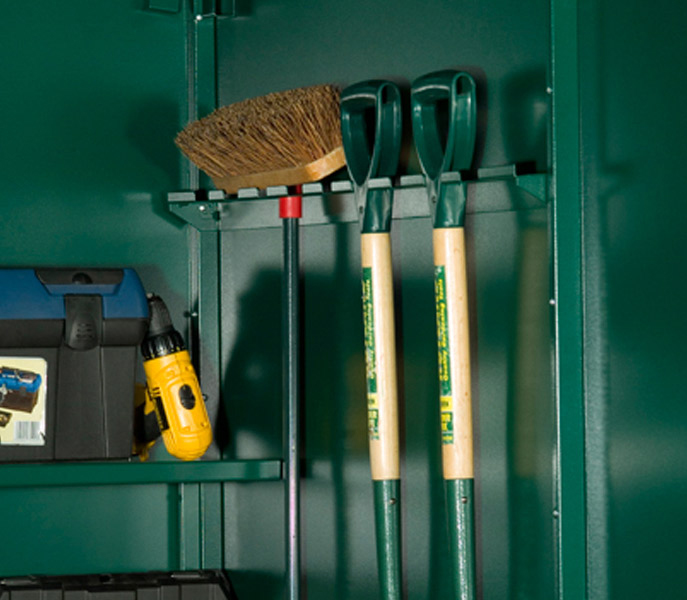 Eyelets
These storage eyelets are small but effective. Our storage eyelets are quick and easy to fit and can be used inside any of our metal sheds. How do they work? Asgard storage eyelets allow you to use bungee ropes, or other methods, to secure items to your shed. Not only do they offer another method of security, these eyelets bring items closer to the shed wall, freeing up more space inside.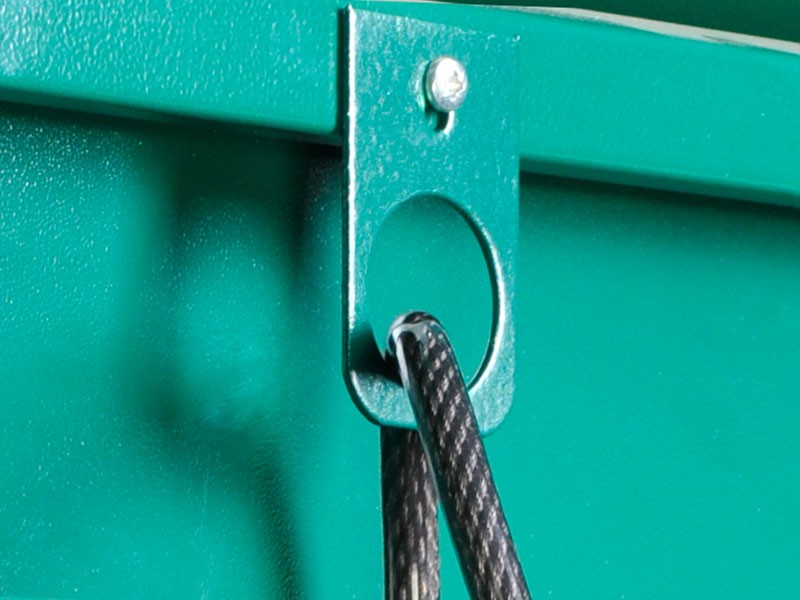 As you can see, there are lots of different ways that you can expand the storage space inside your metal shed. Browse through our selection of sheds to find the right storage accessories for you.