Get on your bike this autumn
Things to do on your bike this autumn
The weather may be turning colder and wetter, but cycling isn't just for the summer months you can still enjoy cycling this autumn, so don't be deterred!
Charity cycling events
Even with the weather changing, there is lots of charity cycling events out there to choose from. Doitforcharity.com has loads of charity events to pick from. If you didn't get the chance to do anything for charity over the summer, now is your chance! If there are no charity events in your local area before the end of the year, why not pick one for 2013 and start your training now. Not only will you be able to challenge yourself and build your endurance but you will be able to raise money for a good cause.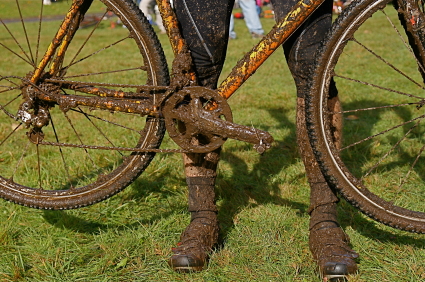 With the weather taking a turn for the worst, it's easy for your bike to get covered in mud and dirt. Even though it's tempting to leave cleaning your bike for another day, don't, it'll be much harder to clean once it's been stuck on for a few days. To stop further damage to your bike from autumn and winter weather, make sure your bike is stored out of damp, wet and windy conditions.
Our range of bike storage units are designed to keep bad weather out and will leave your bikes and cycling equipment safe and dry.