Outdoor bike storage solution
Don't store your bike inside the house....
Love cycling? Hate leaving your bike outside for thieves? Having somewhere safe to secure a bike can be tricky, especially if you are limited on space. We have all seen the recent articles in the news, on the rise of bike theft all over the country. It's not safe to leave your bike out in plain sight, you're just asking someone to steel it.
No room for a shed or a garage? Asgard has a storage solution for all proud bike owners, with limited space, that need somewhere secure to store their bikes.
The twin bike locker is a great value metal storage unit, a space saving bike locker that can hold up to 2 bikes. It's perfect for small areas. If you only have a side passage, this locker will fit comfortably.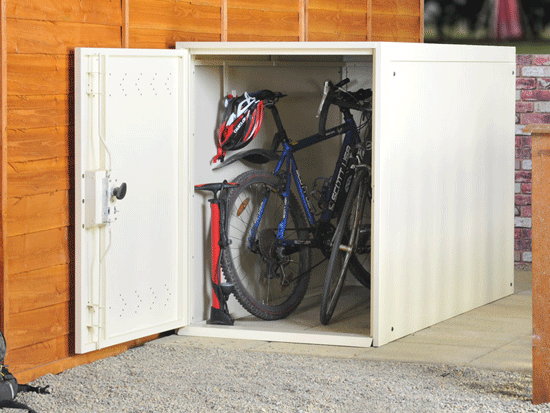 This locker will easily take two bikes, helmets and your backpacks! All in a compact and secure metal shed. With a 3 point locking system and galvanised, weatherproof finish, this is a great all round shed.
Read the full article on secure bike storage