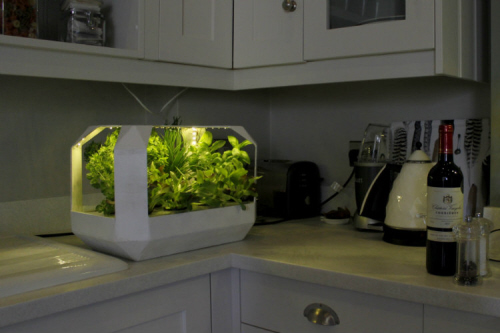 Asgard recently stumbled on an exciting news story about a group of students from the University of Bristol, who have an idea that could change the way people consume salad. The idea could soon be pitched to Richard Branson.
The students now have a new start-up called LettUs Grow. Their product will allow anyone to grow salad in their own home, which could potentially open up a whole new world of gardening, to those without gardens or limited space outside of their homes.
The team are currently competing in VOOM 2016, for the opportunity to pitch to the Virgin Boss and win a share of the £1 million of prizes.
The idea for the unique products, were inspired by NASA. After finding out that 45% of salad products are wasted, the team came up with an idea to grow salad in a convenient and efficient way, which would allow the salad to be picked fresh, as and when it was needed. The product fuses LED and soilless growing techniques, in order to accomplish its 'grow anywhere' capabilities.
The vision is to have a salad garden in every kitchen that will provide families with the freshest food possible. LettUs Grow's products have been designed so that they are both attractive and affordable at the same time.
LettUs Grow have launched a crowdfunding campaign, selling pre-orders of their products. So far they have raised 71% of their £5,000 target.
Co-Founder and CEO Jack Farmer said: "The team are all passionate about making sustainable, fresh food accessible to everyone. To really launch LettUs Grow properly we must complete this crowdfunding campaign and build as big a support base as possible."
Initially a kitchen-top herb garden with the capacity for four basil-sized plants and a larger 16 plant sized garden will be the first products available to the public.
Using energy efficient LED lighting, the products will be able to grow plants anywhere inside someone's home, garage or shed. This means no matter how little space you have in your home or outbuildings, you will be able to grow fresh salad to eat at any time.
Here at Asgard, we think this is an excellent idea. Knowing that people struggle to find space in their urban homes and gardens, our products are also designed to maximise the efficiency of available space. Could we see LettUs Grow products inside an Asgard shed in the future? We certainly think so!