It is no surprise that with the expected forthcoming sunshine and warm weather that we are already begging to explore back into our gardens. Many people will be doing this for the first time and may only have a rough idea about the types of plants that would be suitable and how to look after them. With the Apple iOS apps market now featuring over a staggering 1 and a half million apps, we weren't shocked to find many useful apps to make our gardening more effective and efficient. Better yet, some of these apps are free of charge.
By TeamSOA, Inc.
Many different plants are affected by different diseases, many of which people can't naturally identify without help. This app is a plant life saver for experienced gardeners and beginners alike. The app allows you to submit a picture of your plants, which is then analysed by horticultural experts. Granted, there is a time frame here as the reply isn't instant, which is why you can search by plant and see the common problems and diseases that have been sent in or are already well known. Britons are estimated to spend on average around £30,000, with a third of that being spent on plants alone. This app intends to help you make sure your investment stays alive and well for as long as possible.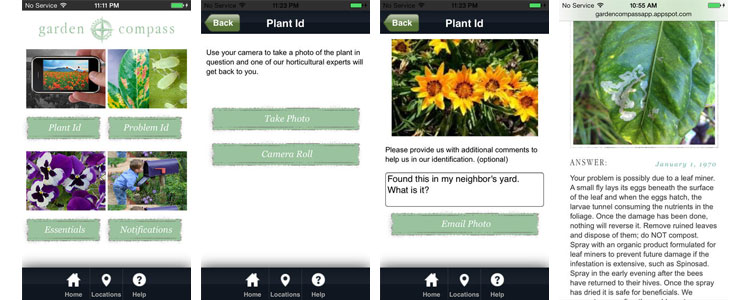 By Burpee
Like everything else in life, timing is key and can be the difference between failure and success. With a garden, when is the right time to sow your seeds, transplant or even harvest? Well don't panic just yet because this handy little app will help put your mind at ease. Once you've let the app know which plants or vegetables you're planting, it will create a task list schedule and will alert you when the key stages should be carried out. Within the app is a full plant database, how-to videos for all levels of experience, and even local weather tracking so the app knows if your garden is suffering a drought or severe weather conditions.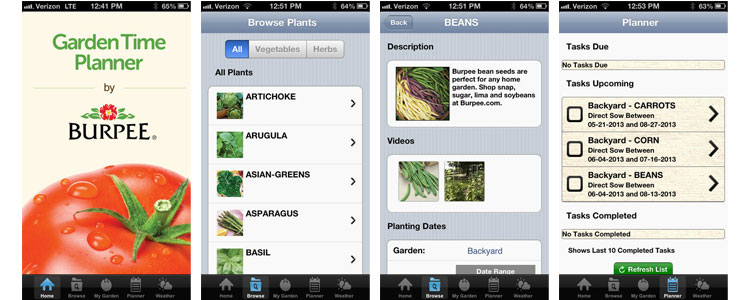 By Green Mountain Digital
This app is perfect for beginners in a lot more ways than just one. The app contains many useful how-to videos and tutorials to aid you in maximising your harvest from raised gardens. It also contains notes features, reminders and pictures. If you have multiple accounts across different platforms, then they can all be synced allowing easy access to all your gardens. However there is a slight downside to this, it's predominantly for the continental US as they state this is their supported area. But for a free app, I advise making use of the useful tutorials.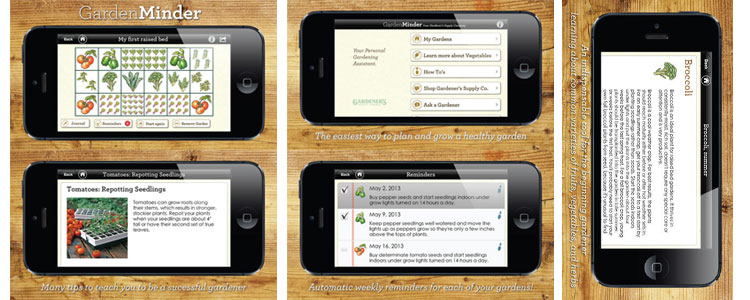 By 8bittoast, LLC
You can never know too many tips and tricks when it comes down to gardening, more so knowing the most common gardening mistakes. The app includes;
6 Habits of Successful gardeners
40 Gardening Tips
14 Gardening Tricks
10 steps to start your garden
Start your garden: checklist
9 rookie mistakes
15 dumb mistakes gardeners make
As well as all this you also get a notepad, search feature, timer, flashlight and gallery. The gallery can be very useful when identifying baby vegetables and infant plants. Don't forget, it's also free!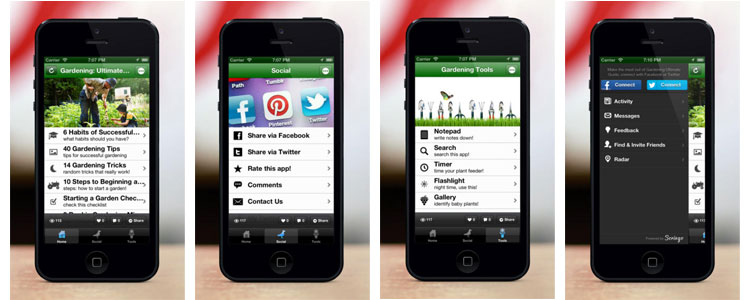 By Primolicious LLC
Lastly is this little gardening beauty. Unlike some areas of the world, consistent sunshine and warm weather is a rarity in the UK and frost can become a major issue for gardeners and even crop farmers. The Vegetable Planting Calendar boasts a database of over 90 vegetables and herbs, all of which are categorised according to susceptibility to frost. This app shows weather or not your garden can handle hard frost, soft frost, moderate summer heat or even a rare high summer heat. This could be extremely useful if you don't have a north/south facing garden and rarely get the midday sunshine on your garden. It also contains basic planting instructions and what time of year you should be planting them.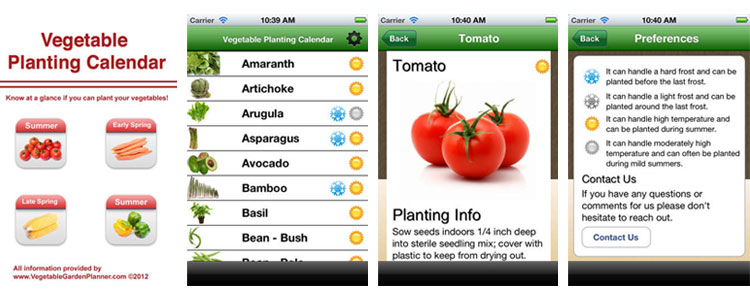 So there we have it, 5 free iOS apps that could help you not only increase your harvest or health of your garden, but also save you a fortune in the long run by straightening out your bad gardening habits!
Don't forget to check out our garden storage range to keep all of your gardening equipment as safe as it can be. If you have any questions about our products, then don't hesitate to use our free live chat feature to have any query answered.

| | | | | |
| --- | --- | --- | --- | --- |
| | | | | |
| | | | | |
| | | | | |
| Here are 10 incredible facts about cylcing that we very much doubt you know! | | The way we cycle or go jogging is constantly changing as technology becomes integrated in our routine. Here are the top 5 must have apps. | | We were delighted to have Richard Brooks and his MountainTrike over for the day at Asgard HQ. Find out more information about it. |