When Strava released their 2015 in Review we were fascinated to see what they would show us. As expected, some of the numbers are staggering! Over 4 Billion kilometres covered by just sort of 116 million rides. Despite the size of our Island, out of all the global figures, one in five was recorded in the UK! If this doesn't solidify our status as a cycling nation, then I don't know what else will.
We can't get enough of this incredibly accurate heat map.
It's staggering to think that globally, the Strava community totalled a staggering 40 billion meters in elevation gain across the 4 billion kilometres.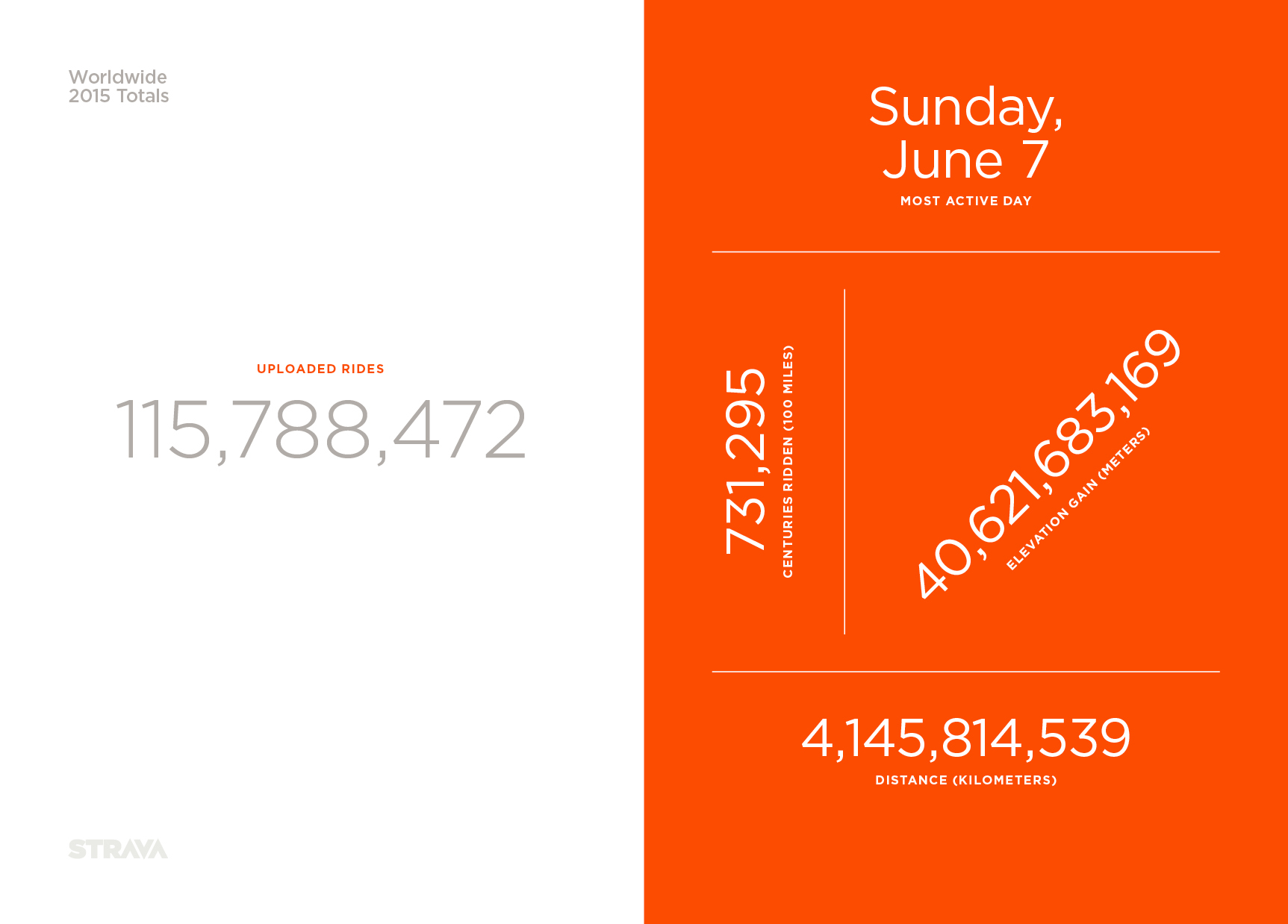 Believe it or not, the busiest day in the UK was actually a Tuesday; however on this day in 2015 the London Tube drivers staged a strike against pay conditions which forced many people to cycle to work in the countries capital.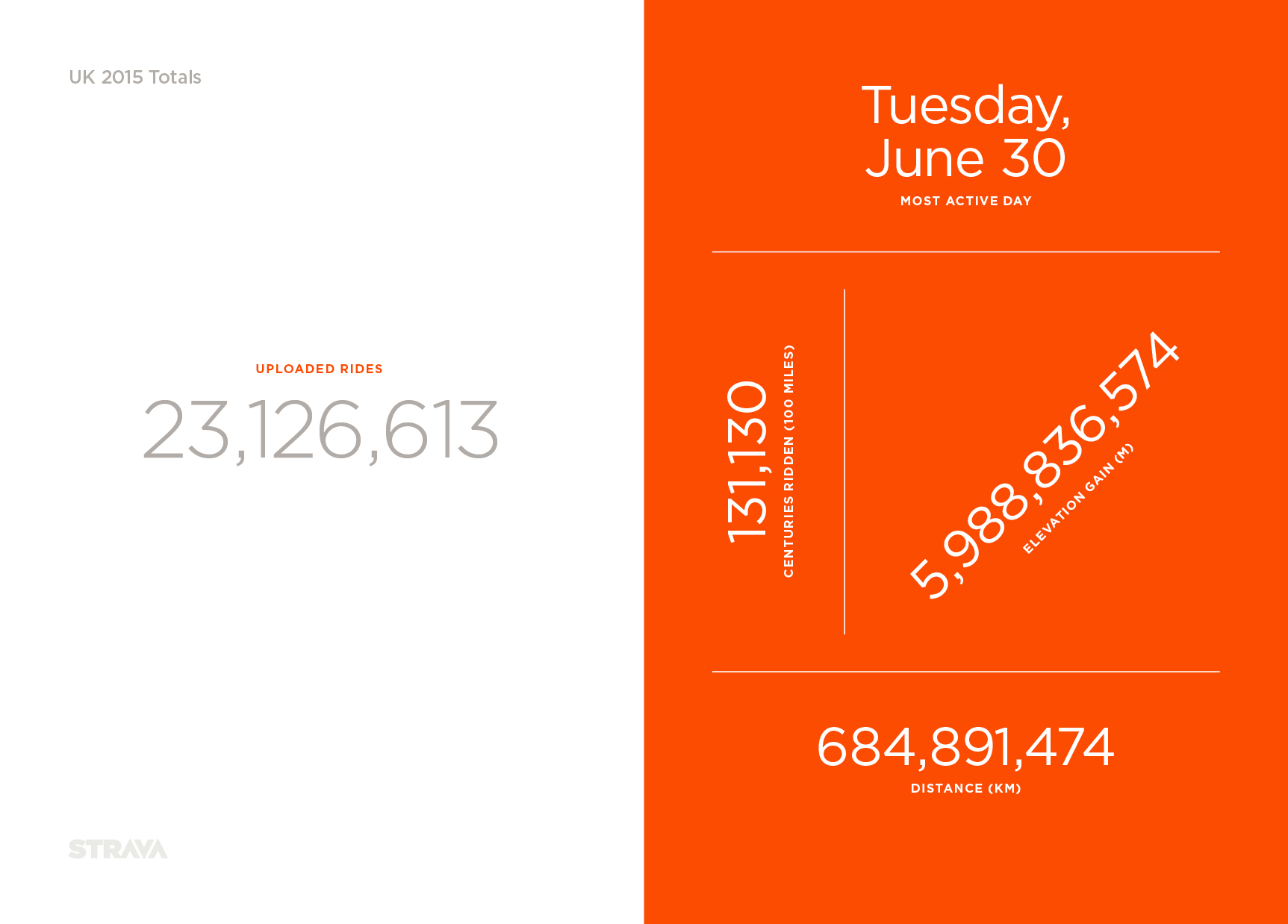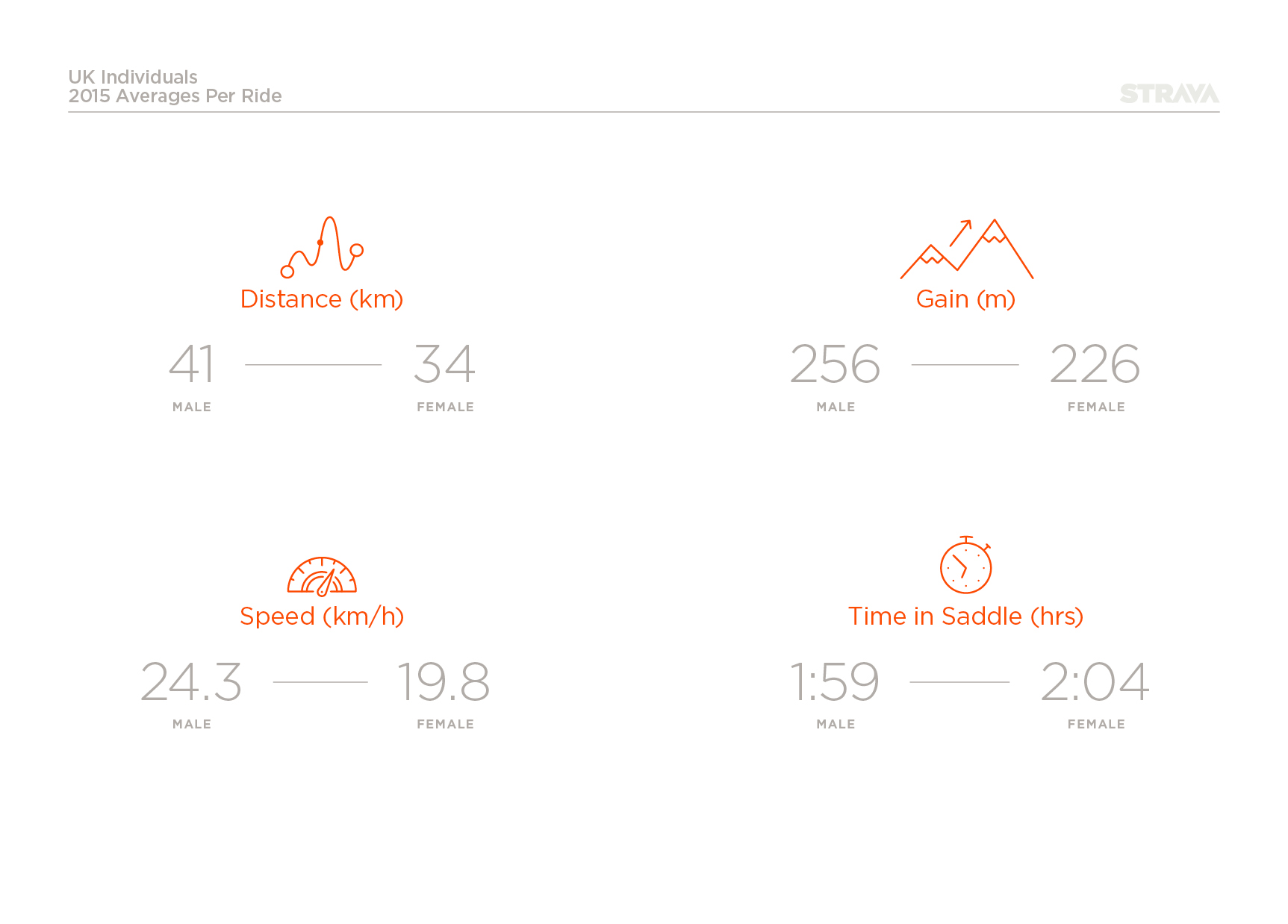 On average in the UK the males cycled 7 more kilometres than females per ride as well as the guys totalling an average distance of 832 kilometres , compared to the 410 kilometres cycled by women.
It's no surprise to see two of the UK's biggest cities in the top 3 most active list, with the Grand Depart undoubtedly a massive boost for cycling in West Yorkshire. These figures would also coincide with why these cities are receiving a greater share of the new cycle infrastructure budget for designated cycle lanes.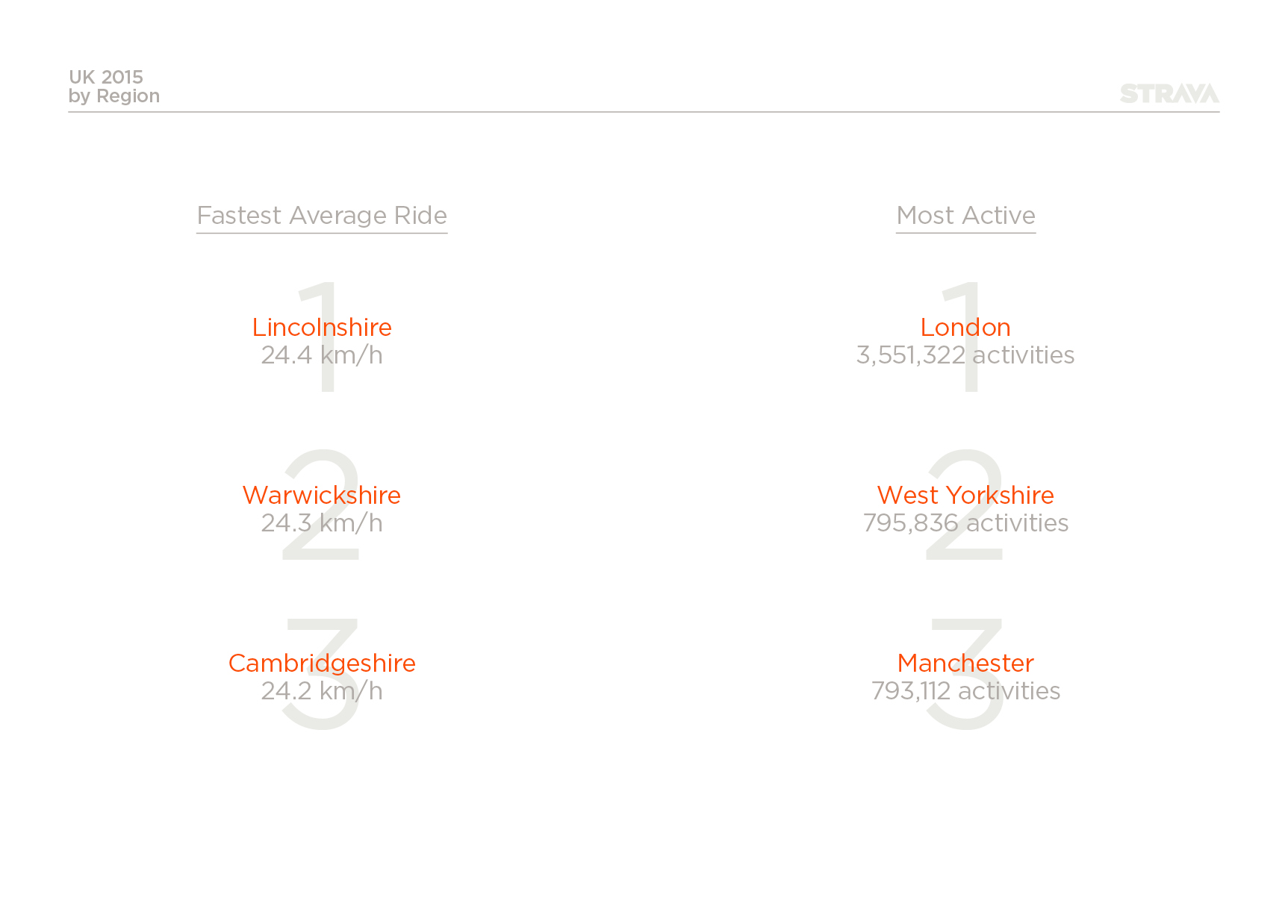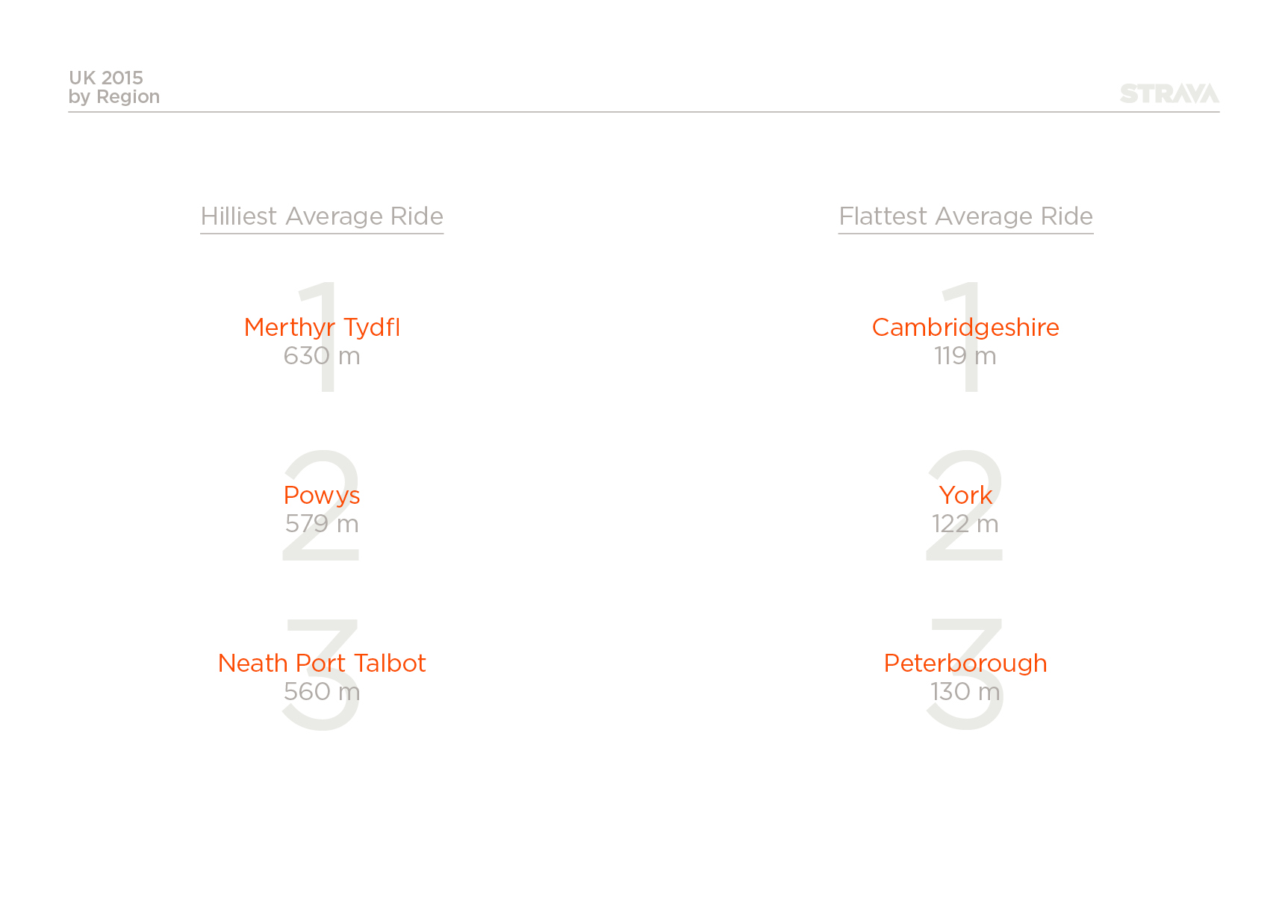 As we mentioned at the beginning of this post, Tuesday 30th June was the day of the London Tube strike which forced many people into cycling to work. This crazy day of cycling meant that the UK recorded a staggering 34,319 commutes which totalled a staggering 1,147,073 kilometres.
If these figures are anything to go by, the Cycle to Work scheme has some healthy looking figures to back up future campaigns. Although it does seem that we get a bit more lethargic through the winter as cyclists numbers halved through the winter months.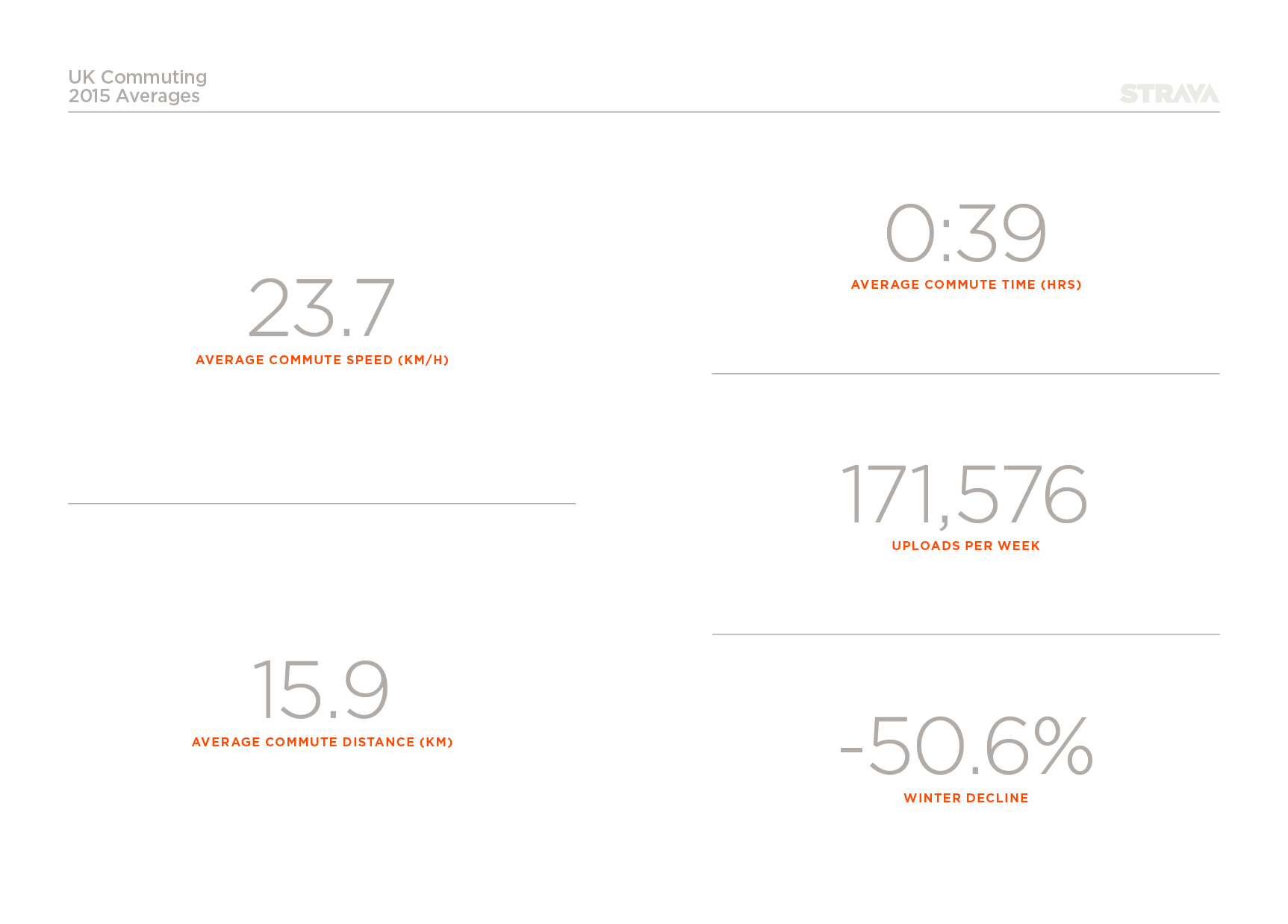 As we are big fans of cycling, not just as a sport but as a lifestyle, we are over the moon to see that our love and passion is also something we share with so many millions of people.
Keep it up Britain!