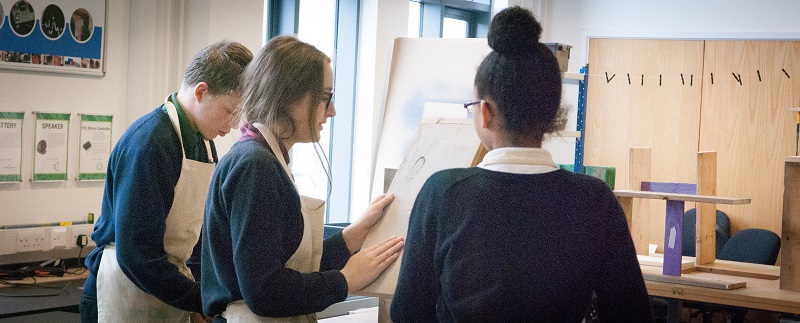 Students of Dixons Trinity Academy in Bradford were delighted when the team at Asgard said they would donate some top quality wooden crates, for use in one of their design technology projects.
Teacher Phil Wickham had set his students the task of making some versatile stools, which can also double up as small tables.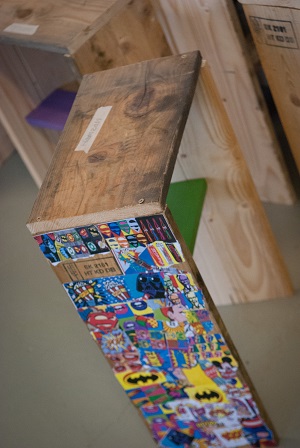 Usually when students take on projects like this they have to use whatever wood they can get their hands on whether it is bought in or donated by a local business. This is because the costs can soon build up when you need wood for an entire class. To keep costs down, the wood can be of a low quality and difficult for the students to work with. When Asgard donated the pallets to the school, both teachers and students were pleased to see that the wood was of a much better quality than they were used to.
Once the basic structure of the stools had been made, the year 10 students began to decorate their furniture with a multitude of retro themes including comic book superheroes, floral patterns and retro video games characters.
Various techniques were used to decorate the surface of the wood. One student decided he wanted to engrave the Batman logo into the wood and another superhero fan decided to cover their stool in a collage of superhero symbols and characters.
Altogether about forty stools were made in two different sizes. This meant that the smaller stools could be sat on and the larger stools could be used as an accompanying table, providing they weren't already being sat on.