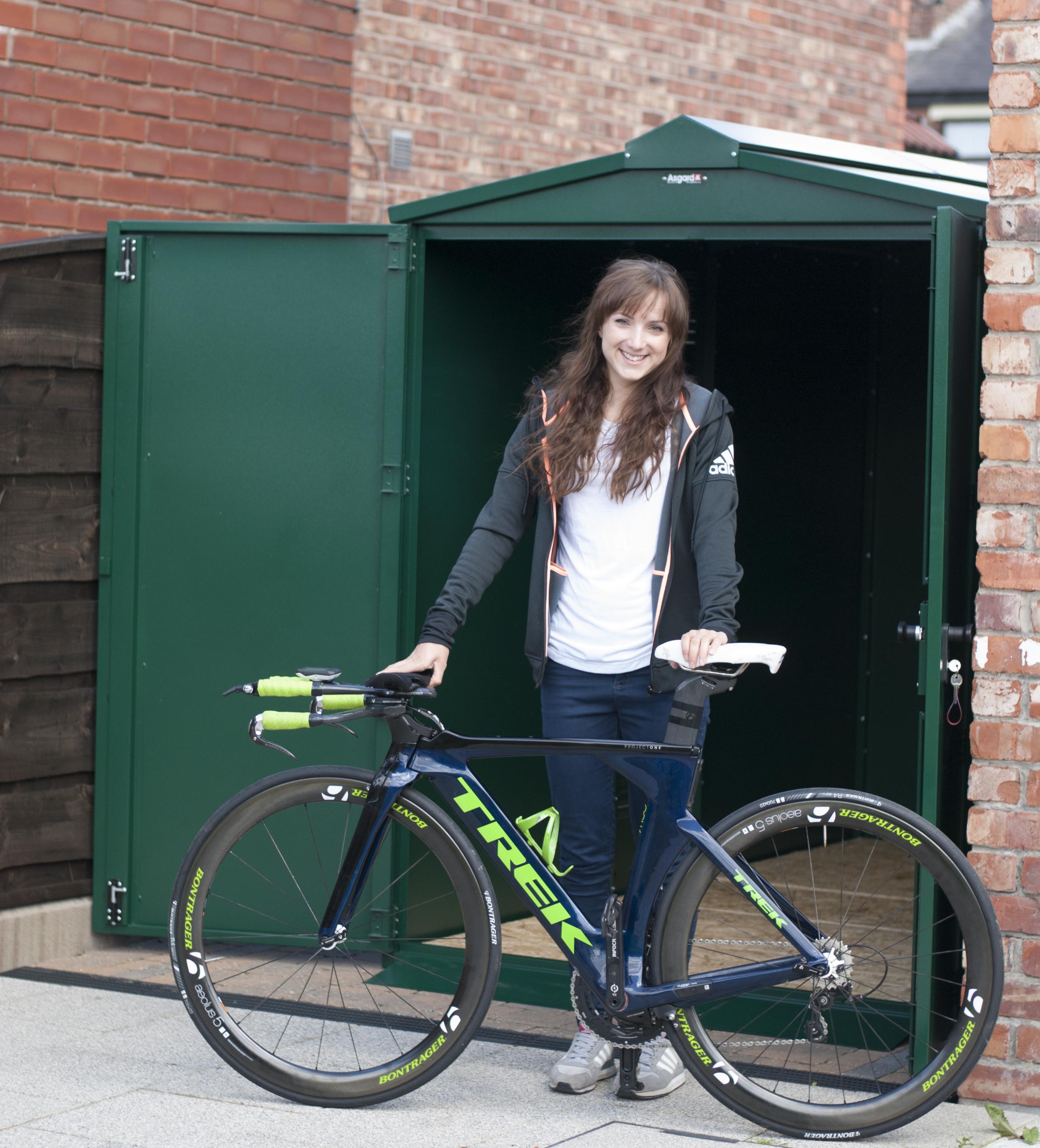 Unfortunately for many of us honest members of the public, who have been given as a present, or bought a bike over the Christmas and new-year period, thieves are keenly on the lookout.
Bikes make the perfect target for thieves. Even more so if they've been left unsecured or inside sheds with poor security. In many cases, it takes an opportunist thief only minutes to make off with your Christmas present, worth hundreds of pounds.
You're probably here reading this because you've heard that Asgard sheds have some serious security features to offer. You're also probably wondering if these metal sheds have everything you need to protect your brand-new pride and joy.
If we take the Bike Storage x 3 shed, which has been Police approved as an example, we can see a whole host of features that make this shed one of the securest and versatile on the market. These features include.
- Approved to Level 1 by the Loss Prevention Certification Board (Could reduce your insurance premium)*.
- The Annexe Bike Storage unit - is made from heavy duty, thick, galvanized steel.
- Store up to 3 bikes**
- At 138kg in weight (21.7 stone) - the toughest protection against theft for your bikes.
- Supplied with a 10-Year Warranty - proud to be UK made and built to last.
- Reinforced hinges - to prevent forced entry.
- Extra Reinforced panels - tough and secure.
- Extra Reinforced doors - heavy duty storage.
- Bracing bars - for strength.
- Extra secure shrouded locking system - the best in cycle security.
- Integral metal base included fixings for securing to your concrete base.
- Pick and drill resistant lock - maximum bike security.
- Shrouded lock rear - steel plate for extra lock strength.
- An excellent metal shed ventilation - dry and safe like no other product on the market.
- Fitted with a very secure five-point shed locking system - keep your bike safe from theft.
- Large double door access which can be either right or left handed to suit your needs - versatile!
- Integral rain guard - keeps even the strongest wind and rain out.
- All exposed screw ends are hidden - no dangerous sharp edges inside the unit.
- Fixed lid - Tough and long lasting.
- Pre drilled to accept Asgard accessories - extra strong shelves and hook packs available.
- Self-assembly - step by step illustrated instructions provided.
- Full assembly service is available - please select at the checkout when placing your order.
- A choice of colours - Asgard, looking good anywhere.
- Maintenance free - with a 10-Year Warranty.
- Free UK Mainland Delivery* - to most of the UK.
Now you've seen all the features that can help prevent the theft of your bike, don't let the thieves ruin your Christmas and new year. Consider purchasing an Asgard cycle shed to protect your bike.