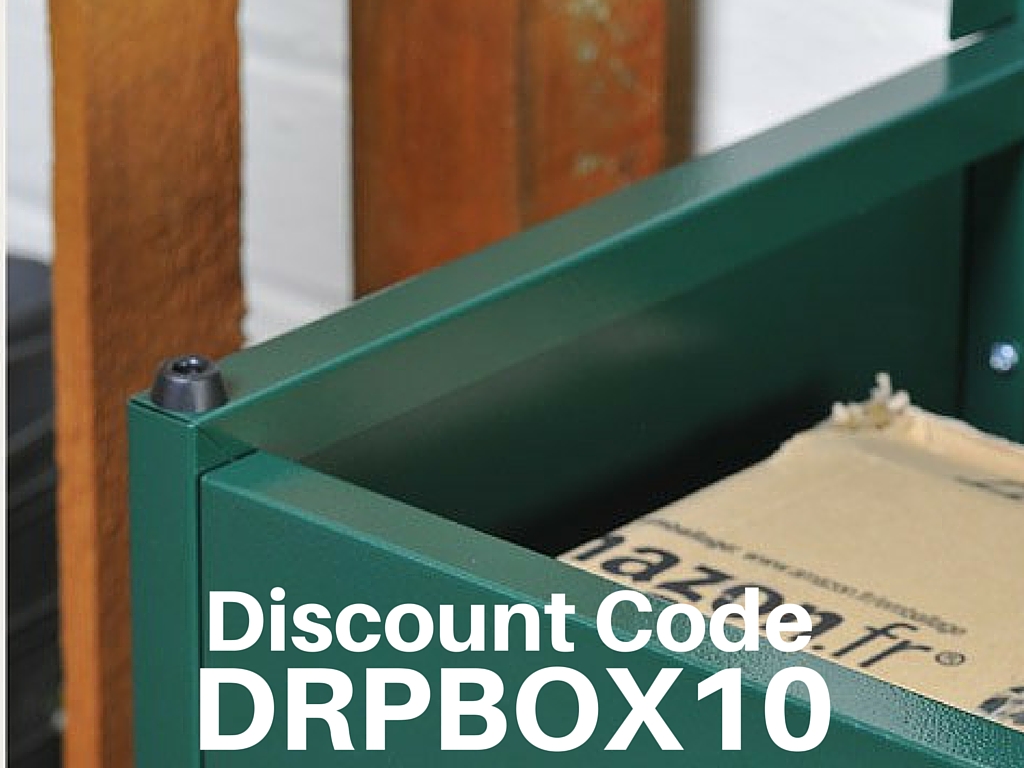 It's enough to make you scream, yell and beat your fists against the wall! You've been told you need to be at home between set times of the day, so you can take a home delivery. You wait in between all day, only to find that the delivery hasn't arrived, or the delivery persons knock on the door was so weak not even the dog heard it and you end up with a note through the door, telling you the delivery will be attempted again at a later date.
This situation is all too familiar with those of us who shop online. What's more annoying is that many of us will even take a day of work to wait for deliveries. Missing deliveries happens time and time again and even though online merchants are now giving online shoppers an option to specify a safe place to leave a parcel, this gives many of us yet another conundrum. Where actually is a safe place to leave a parcel?
In a desperate attempt to make sure we receive a package in time for somebodies birthday or other special occasion, we will specify sketchy locations where it's supposedly ok for the courier to leave a parcel. To the back of the driver's side wheel of a car parked on our driveway, between the hours of 10am and 4pm, is an example of one of these locations. You can guarantee you'll be sat at work with your fingers crossed, praying that your 'safe location' is actually safe and that the delivery driver can actually find it.
A Safe Place for your Parcel
The courier services that delivery our packages have obviously heard from many angry customers, about their dissatisfaction at missing a delivery. You only have to look at review sites, such as Trust Pilot to see the amount of complaints they get.
Whilst there may be many limitations as to where a delivery can be left, if you're not at home it might be worthwhile considering giving the couriers a helping hand and putting something in place, where they can definitely leave your parcel safely and securely. This is where Asgard wants to help and in fact has a solution!
We design, make and sell secure parcel drop boxes here in the UK which can be used to leave parcels and packages in, when you're not at home. Before we tell you more about these excellent products, we're going to give you a discount code, so you can claim 10% discount on them, up until 15/06/2016.
DRPBOX10
www.asgardsss.co.uk/parcel-delivery-boxes
The Asgard Parcel Drop Box
Both the Mini Parcel Delivery Drop Box and the Medium Parcel Delivery Drop Box are a convenient, secure parcel boxes made from weatherproof galvanised steel and fitted with a robust, high quality locking system.  Each Asgard drop box has been designed to accept high value mail and packages that are delivered to your home, when you are not around - storing your valuable items safe, secure and dry inside the drop box.
How to use the Asgard Drop Box
This easy to use Asgard drop box is left empty and unlocked ready to accept mail and parcel deliveries. The courier simply lifts the lid of the box and places the parcel inside, closes the lid and turns the lock, securing the parcel inside the box until you return home.  It really is that simple!
The parcel drop boxes are designed with an integral metal base and each supplied with free fixings for securing the drop boxes to the ground, or alternatively the smaller drop box can be mounted to the wall.
For more information about the new Parcel Delivery Drop Box range, contact Asgard on Tel: 03456 580 730 or via our live chat for an instance response.