Customised Asgard Bike Shed
This summer Asgard teamed up with graffiti artist Japes(Jonny Packham) to create a unique art piece for The Yorkshire Corker event. Here at Asgard, we design and manufacture a range of metal sheds, bike storage, and motorcycle storage units of the highest quality.
Our Bike and Garden storage is designed to give the strength and security required for professional-level use and our products are used by many of Team GB. The latest includes Leed's very own Olympic Gold medalist Alistair Brownlee.
We first contacted local Artist Jaypes to graffiti one of our ex-demo units, after we were approached by Goget riding for donations to raffle the shed at the Yorkshire Corker event in June.
The Yorker Corker is an annual Non Competitive cycling event in York that aims to 'Raise, Ride and Inspire' while raising money for Charities in York.
Japes, the graffiti artist, painted a Norse god onto one of our Access Bike Storage Sheds. The secure and generously proportioned Access shed is one of the company's best-selling units and offers all metal bike storage for up to 4* bikes.
Japes is a Leeds based graphic designer and graffiti artist, whose bright and bold animated style characters can be seen across Leeds in a variety of spots, from murals in bars to paintings on the exteriors of coffee shops. The artist has previously worked in educating children on the importance of being creative, as a form of expression.
Japes seemed like the perfect fit to paint the metal shed to be raffled off by Goget Riding. The family-run business that aims to encourage children of all ages to learn to ride a bike, no matter what their background it.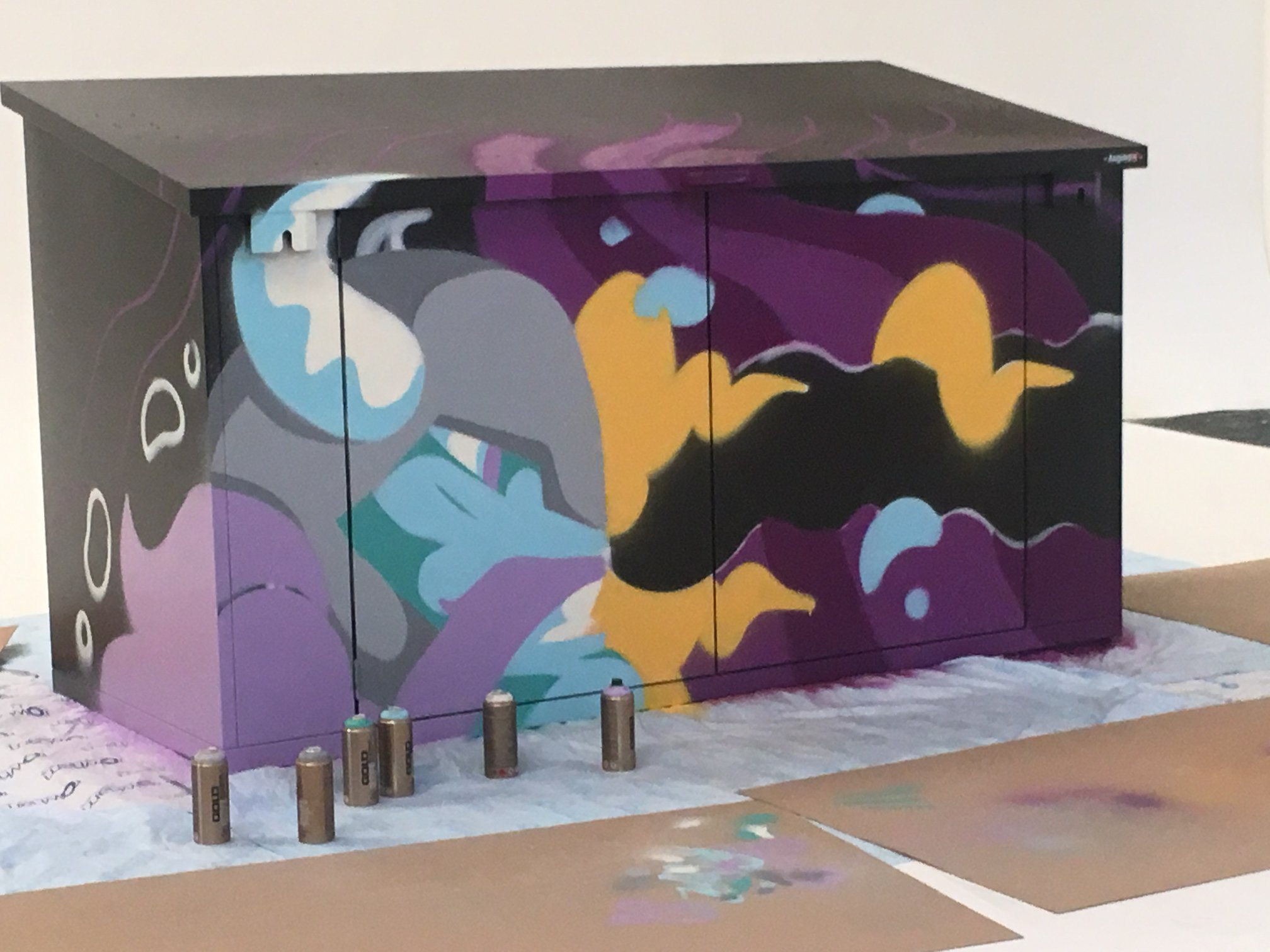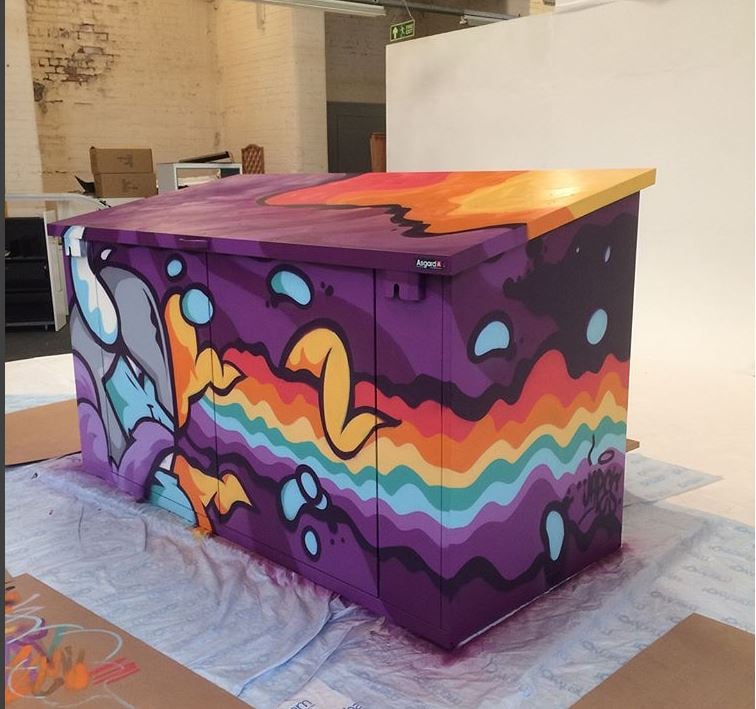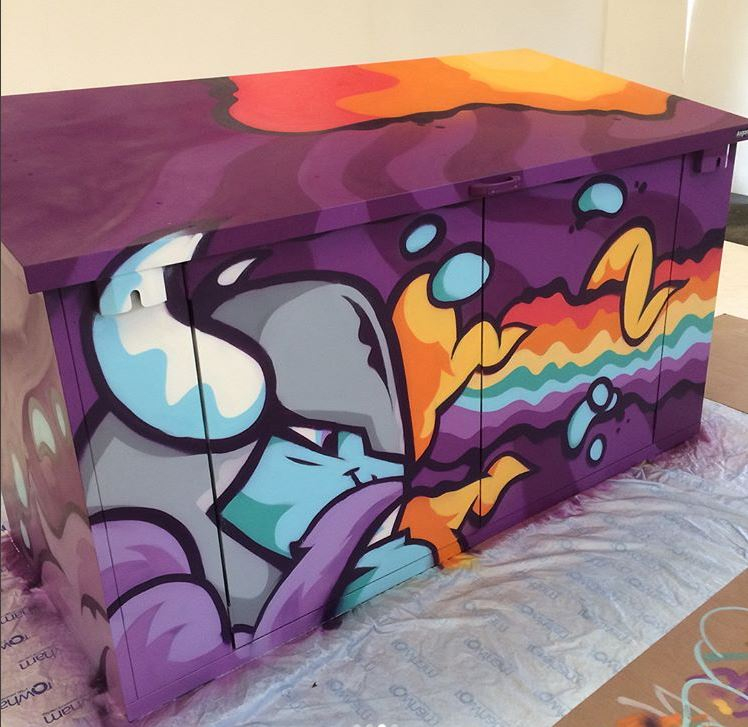 The event took place at the beginning of June and the lucky winner was revealed to Asgard last week. We will see the bespoke unit rehomed to a cyclist in Cheshire next month.