For many years, cycling safety has stagnated. The helmet was one of the biggest and best creations for cycling, a literal life saver. But with more and more people looking to get on the roads and cycle, there is a growing concern over safety. In recent years we have seen that Britain is adopting a Dutch approach to cycle safety with segregated cycle lanes and crossings, which is likely to be an incredible thing for inner city cycling in major cities like London.
Despite the safety and gadgets, we still have around 19,000 cyclists in the UK that are either killed or injured. The worst part about all this is that most of the deaths were actually avoidable. A car has several blind spots, which make seeing a cyclist very hard work.
Now Jaguar has joined in on the bike safety hype, but not how you might think. They haven't developed a cycling gadget, but rather a full integrated cyclist awareness system. The system includes Ringing Bell noises, nudges from our driving seat, and small vibrations everywhere. This short video will show you these features in action:
These simple features could prove to be the difference between life and death for some cyclists. The detection system uses sensors and cameras that are already currently implemented on new cars for reversing assistance etc.
As the number of cyclists on the road increases, so does the probability of accidents and fatalities, which is why technological advances such as this are of paramount importance. Who will follow in Jaguars footsteps? How useful will this prove to be?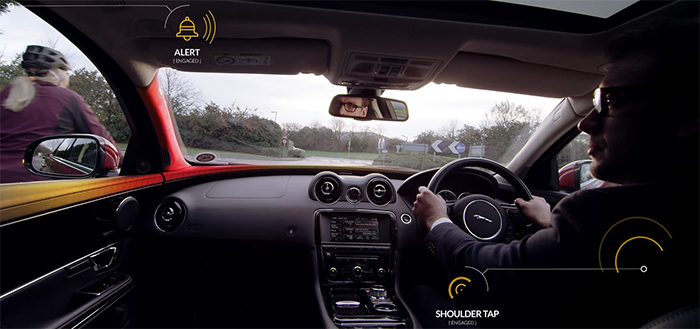 Jaguar is a company that has actively been involved in cycling through sponsorship of the Team Sky world cycling team which is another reason as to why they want to be the pioneers of cycling safety technology.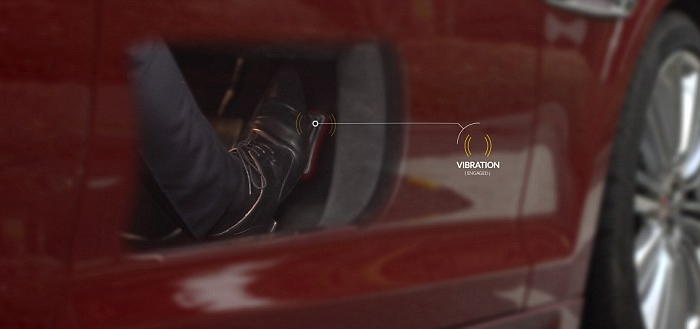 This system doesn't mean that technologies should stop advancing with regards to personal cycling protection. Accidents do and will happen regardless of systems in place to deter it, so we still need that next generation of cycling gear to keep us safe.