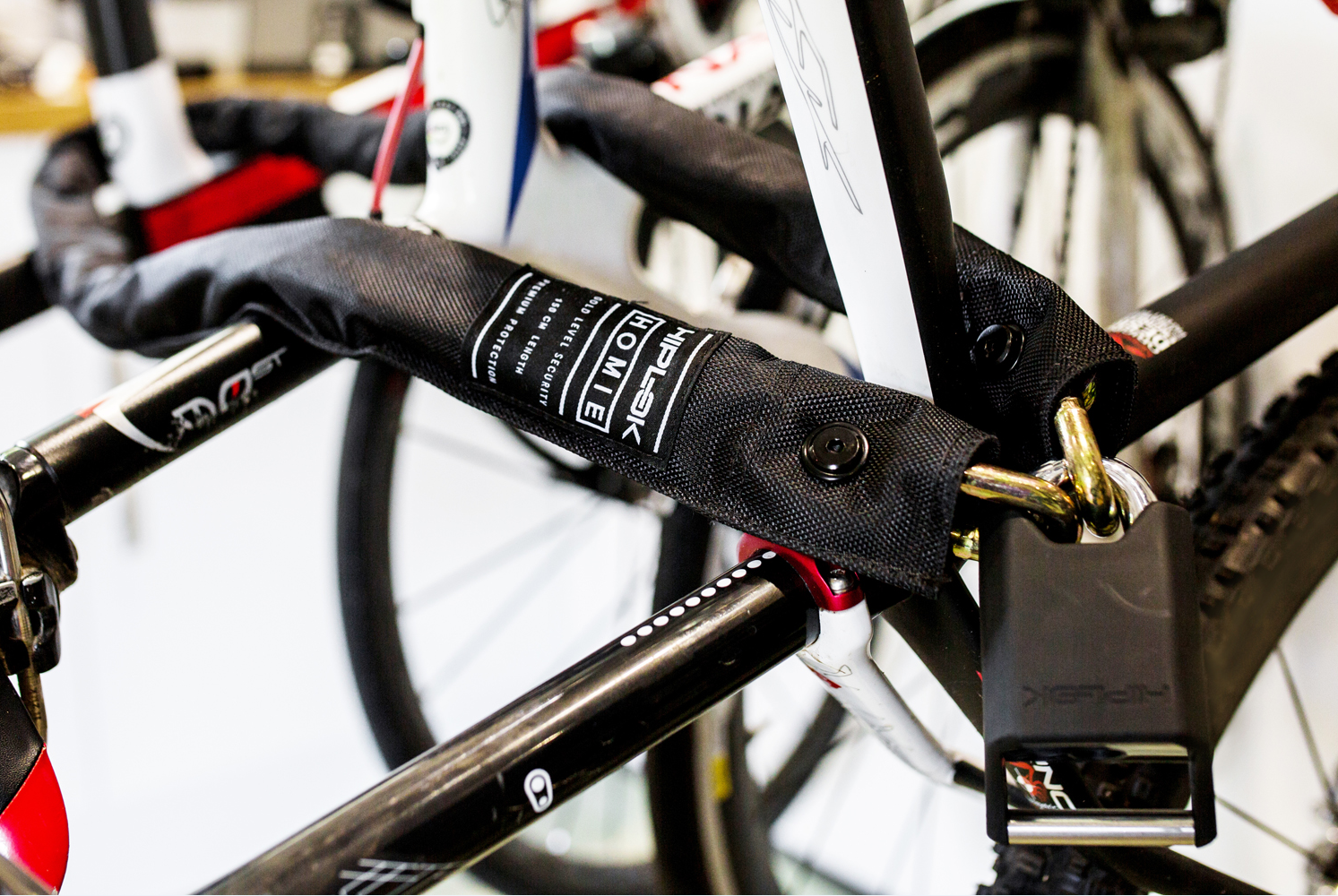 Asgard has teamed up with Hiplok to giveaway two fantastic bike locks, to two lucky people.
All you have to do to be in with a chance of winning these wonderful bike locks is LIKE, SHARE & Tag one of your friends in the comments of the related Facebook post.
1st Prize – The Hiplok Homie
The Hiplok Homie is a long, practical, high security chain lock designed to make securing multiple bikes at home (or wherever you choose to keep your beloved collection) as practical as possible.
2nd Prize – The Hiplok POP
The Hiplok POP's unique, patent pending fastening system allows almost infinite waist sizing and adjustability.
Homie and POP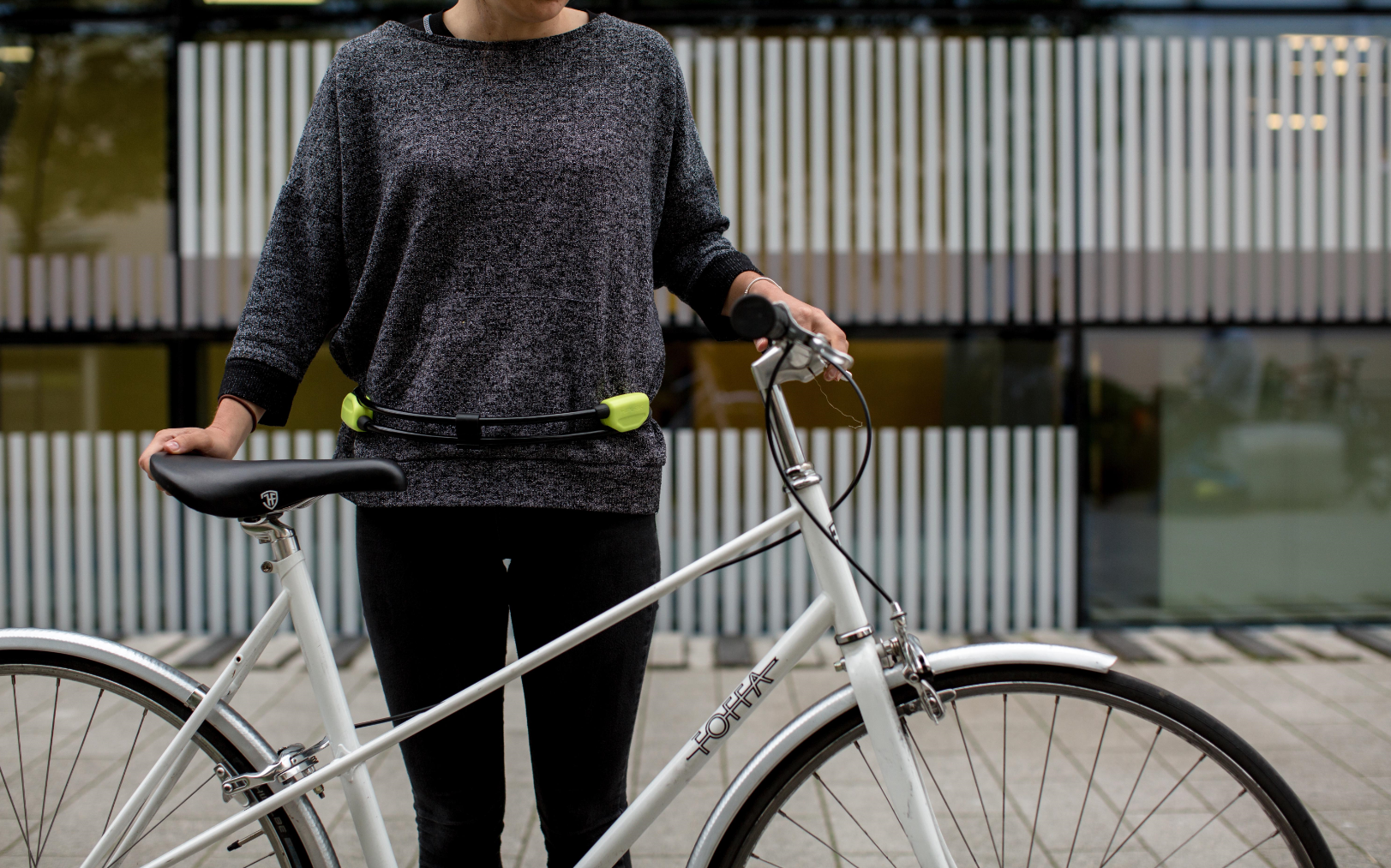 Hiplok's bike security products are both exciting and innovative. Here's a look at the two products that we're giving away in the excellent competition, the Homie and the POP.
Homie
Hiplok's Homie is a long, high security chain lock, which has been designed to be practical as well as secure. The Homie makes it easy to protect multiple bikes, whenever and wherever you decide to lock them up.
This Gold Sold Secure rated lock is made from a 150cm hardened steel chain and it gives you a wide variety of options when it comes to locking up your bike(s). You also don't need to worry about your frame being scratched by the lock, because the Homie is covered with a high quality, durable, fabric sleeve that protects the bike, when the chain is in contact with it.
Likewise the Homie can be neatly stored using its integrated wall hook, keeping it at distance from dirty floors, as well as preventing a potential trip hazard.
POP
The POP is a cable lock that can be fitted around the users waist when cycling, making it fully transportable. This lightweight and efficient lock uses a push-key mechanism that makes locking your bike up simple.
The POP is perfect for locking your bike up in low risk areas or as a convenient secondary lock that can be used as back up in high risk areas.
Passion for all things cycling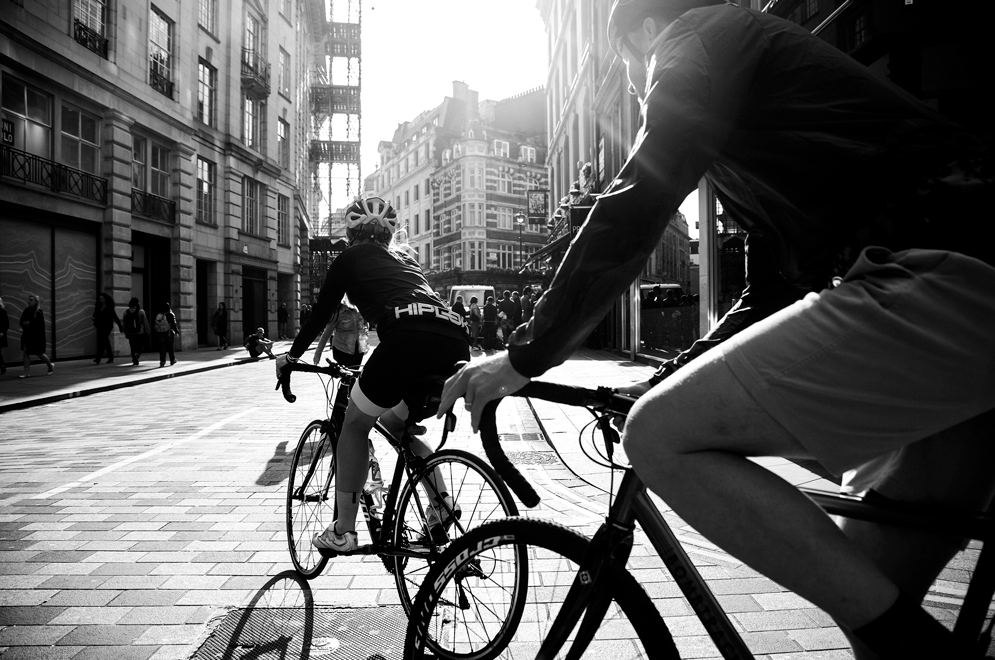 The Hiplok team love riding bikes and they collectively agree that it's the best feeling in the world. They believe that protecting your bike shouldn't take away any of the enjoyment of riding it. That's why Hiplok are committed to designing and innovating, quality security locks that protect your bike and improve the riding experience.
All Hiplok locks are designed and developed at their UK headquarters, by a small team of devoted innovators and bike riders. From patented adjustable belt fastening on Hiplok's wearable chain locks to the CLIP + RIDE on their D-locks and ultra-reflectivity of the SUPERBRIGHT Series, Hiplok believe it's the small details that make a big different to the enjoyment of the ride. They have a passion for innovation and a commitment to ensure their locks are the most secure.
The weapons that thieves use to attack security locks will improve over time, so it is imperative that Hiplok stay ahead of the game. Working closely with experts in the field and independent security accreditation houses around the world, Hiplok conduct security tests using the most up to date equipment.
The outcome is high quality security products, which riders from across the globe can trust in.