Strava GPS challenge - Draw with your bike
With so many apps and gadgets available today, cycling GPS has become second nature as we strive to know more about our journeys. Today we can easily track and find the distance travelled, time taken, speed and even elevation levels etc. All this data can be compiled and overlapped on maps which give us a visual on our routes and we can even share and challenge others on the same routes.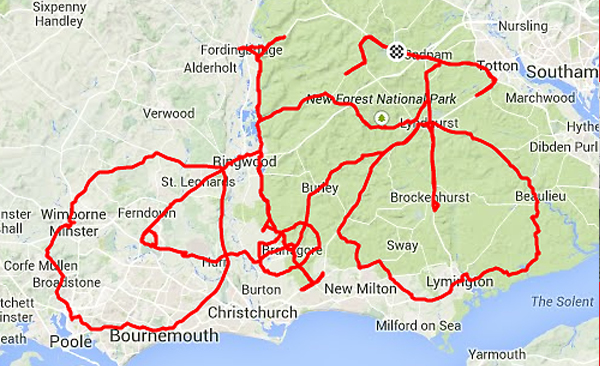 But what if you were challenged to draw with your bike and GPS tracker? Well, that's exactly the gauntlet that David Taylor has thrown down. In essence, draw a gigantic bike via a 301km, 12-hour challenge that stretches from Southampton to Poole.
David has successfully completed the challenge he set, despite a slight navigation faux pas. His time stands at 11:26:31 for the entire 301km drawing, well within his 12 hour time limit.
So David got us thinking, how many people have been drawing with GPS? After all it's not a new idea. Granted, America seems to be the most popular canvas for becoming the modern GPS Van Gogh or Monet.
We have a crocodile;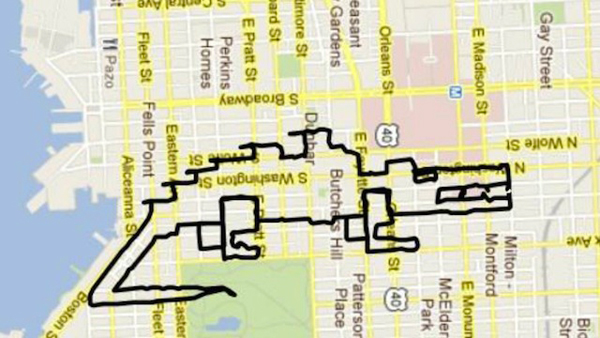 A skeleton;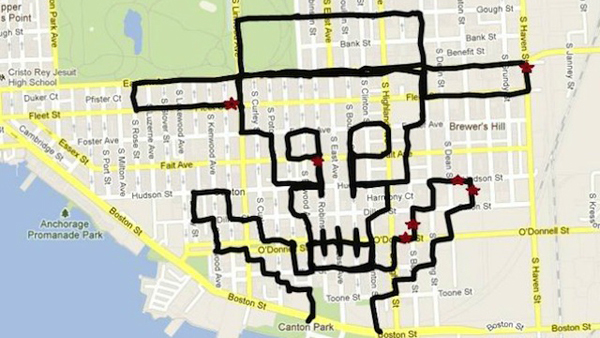 A mythical 3 headed Hydra;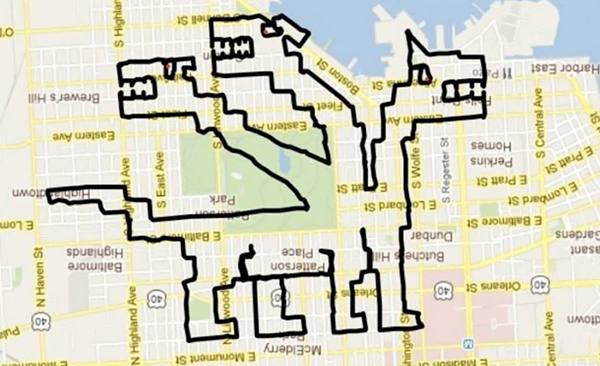 A mouse;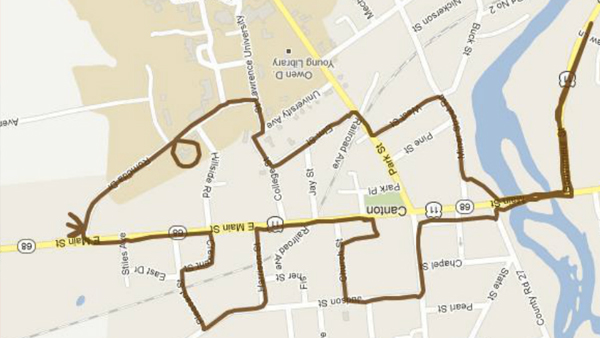 And last but not least, a Valentine's Day Special;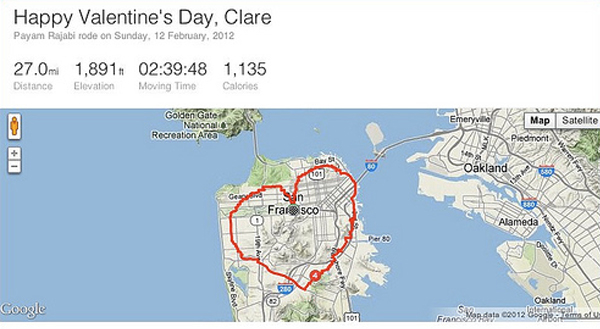 Got any GPS drawings of your own? Then show us via out twitter account! and win a prize with Asgard Storage