Save 10% on Asgard Bike Storage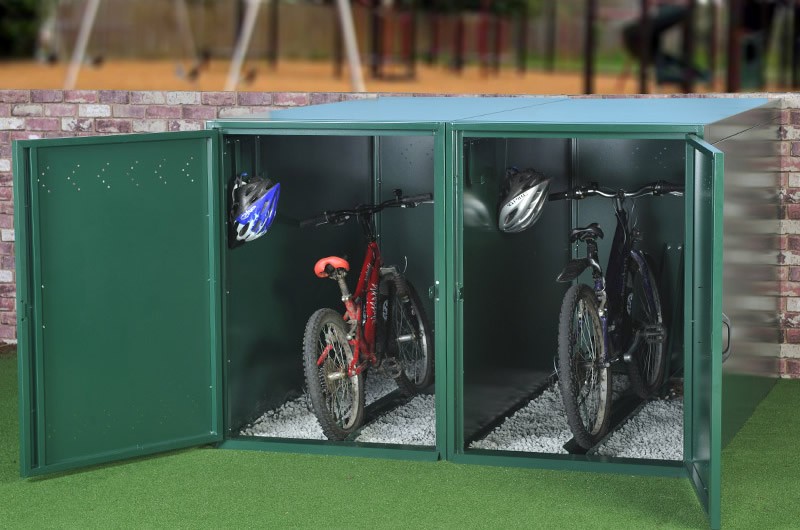 To celebrate the start of the Tour de Yorkshire this weekend, Asgard are giving an incredible 10% discount on all of their metal storage sheds.
To claim your 10% discount use the code TDY10 at the checkout, but not before taking a look at our fantastic bike sheds.
Whether you're an urban cyclist who struggles to find space to store your bike or you require extra security for your pride and joy, an Asgard shed is the ideal solution.
See what some of our customer are saying about our sheds!
Kevin Thompson
Excellent service, excellent product
We now have two of these, one for bike (18 months ago) and one for general storage at our caravan (past 2 months). The first one has been at our house near the coast and has survived bad weather intact and corrosion-free.
Ordering and delivery were fine.
Assembly is straightforward, both because of the design which is simple, and the instructions which are clear.
The container is metal floored so water-resistant and made of heavy gauge metal so very good quality.
The open front doors and hinged lid make access easy.
Great box, well designed and good quality, wouldn't hesitate to recommend the product and firm
Alfie Garnett
Secure storage for bikes!
I required storage for some expensive bicycles and looked at other options before going for the Asgard Motorcycle Storage. At the outset, I thought the price was a little expensive, but once you weigh up the extras you need to make a shed secure, the price is actually very reasonable.
The storage unit itself is of extremely good quality. I paid extra to have it built and secured to the ground and the lads were friendly and made a good job of the build.
For security, size and durability the unit is perfect and tbh it doesn't look too bad either, considering it is a steel shed. Just need a cycle rack to fit now.
Take Advantage of the 10% Bike Shed Discount
It's not every day that you come across such a great offer. If you're serious about protecting your bike, you should take full advantage of this offer while it is available.
More and more people want to start cycling following the success and popularity of the previous Tour de Yorkshire. One of the main concerns for a new cyclist is the security of their bike. If you've invested in a new bike you'll want to keep it safe. Asgard metal storage sheds provide all of the safety and security that you need.