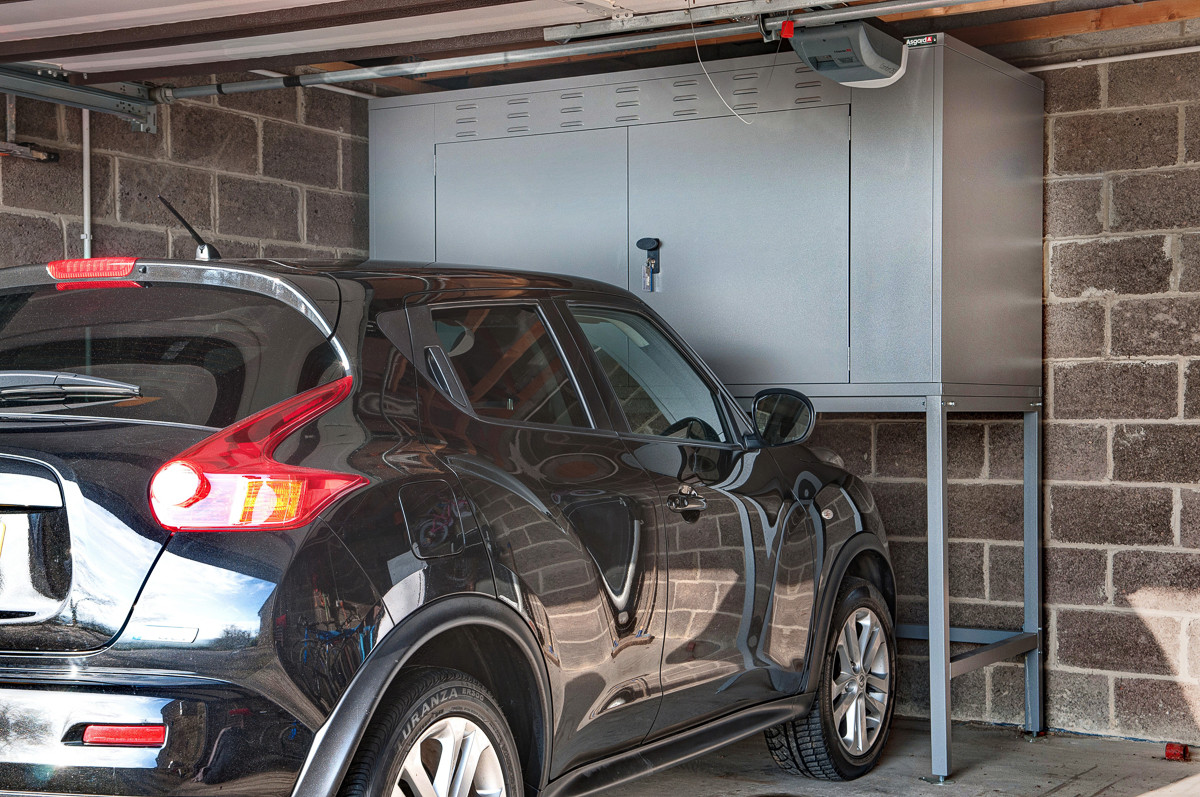 The Space Creating Storage Unit
Bradford, West Yorkshire – Asgard today announced the UK release of the Garage Guardian, one of the UK's first over car bonnet storage units, which combines traditional British manufacturing, Asgard's reputation for secure units and innovative design.
Design and Usability
Whether it's storing a bike, organising tools and electrical equipment or finding room for the BBQ, the Garage Guardian literally raises the bar, when it comes to creating space and providing efficient storage.
"We designed this product as a direct response to customer needs – The Asgard storage range works really well, when a customer is looking to free up storage in their house or garage, it became obvious from customer feedback that modern houses are often built low-security garages and smaller gardens, there is clearly a need to store more in a garage and keep existing garden space – The Over Bonnet unit designed itself – it is essentially an Asgard shed on legs – all the famous security features of a standard Asgard shed, but higher ". – Head of Design – Chris Raby
Creating space
The Garage Guardian creates storage space where there otherwise wouldn't be any storage space. By elevating a storage unit above your car bonnet, an entire area of your garage that was previously useless can now be used to store away and organise the possessions that you usually keep in the garage.
Pricing and Availability
The Garage Guardian, Over Bonnet Storage Box, can be purchased through the Asgard online store at £849.
About Asgard
Asgard Secure, Steel, Storage is a UK manufacturer of high-quality, rust-resistant, secure metal bike storage, metal sheds, and metal motorcycle storage garages. They provide high-end secure metal storage for the home and garden.
Asgard are an ISO 14001 registered, British manufacturer with an established reputation for producing high-quality, secure storage for a wide variety of purposes. With over 50 years of experience, Asgard are part of the Flexiform group, one of only 6 prestigious CCS manufacturers in the UK, who supply products and services to the UK Government.