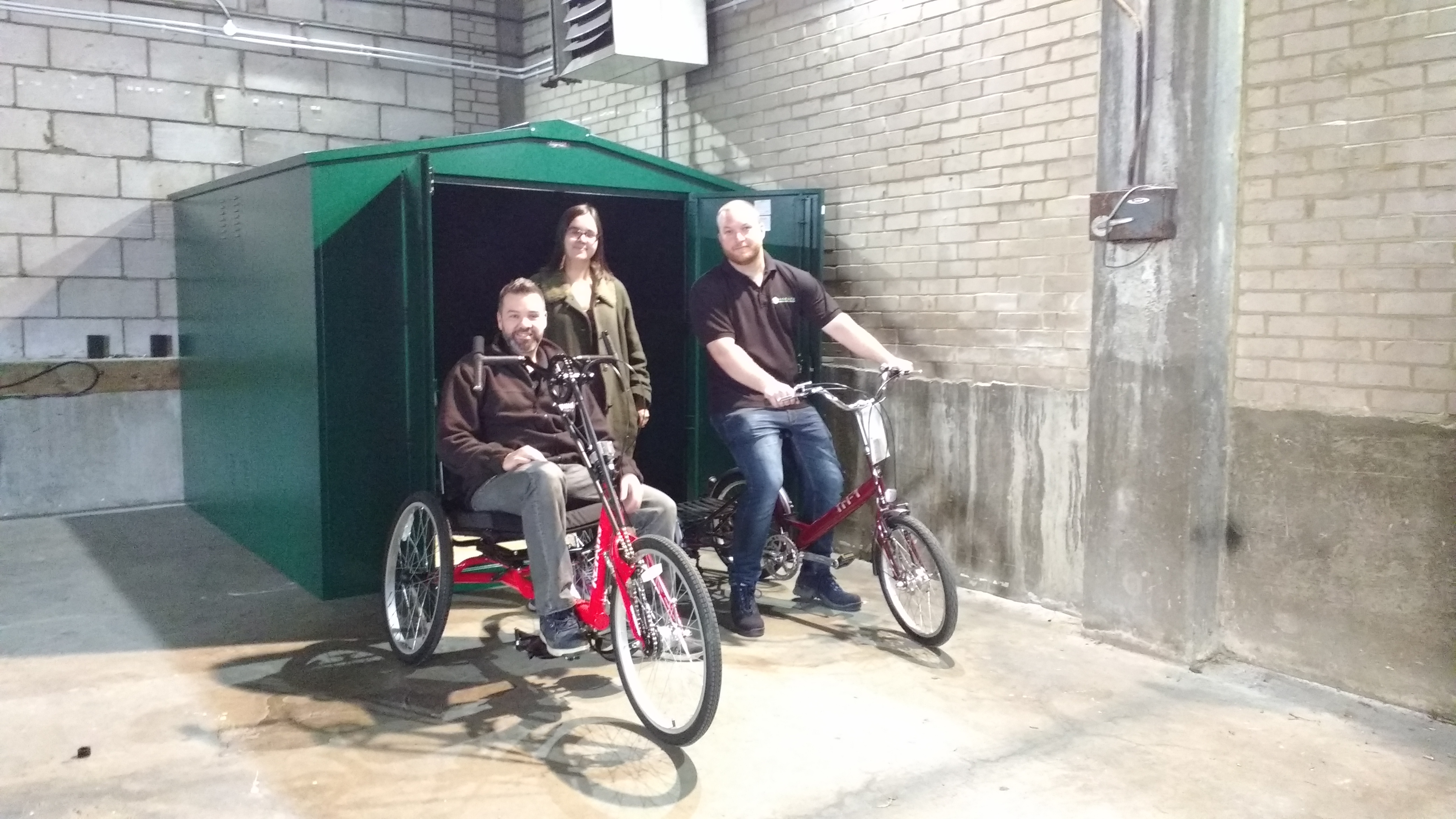 On Wednesday the 2nd of November the Asgard team took a trip from their Bradford, West Yorkshire HQ to Brixton in London, where the Wheels for Wellbeing charity is situated.
Asgard is a company full of cycling enthusiasts and it was discovered that Wheels for Wellbeing are doing some wonderful work helping to remove barriers for disabled adults and children who want to discover or rediscover cycling. Because of this mutual enthusiasm for cycling the team at Asgard reached out to Wheels for Wellbeing and determined there was a need for a bike storage unit at their Brixton HQ.
A large cycle shed was donated by Asgard and assembled in the rear car park of the Wheels for Wellbeing charity's building. The shed will make it easier for the bikes that are kept on-site to be accessed. It will also provide a safe and secure place for the bikes, many of which are specialist cycles that have a high value.
Olympic gold medallist Elinor Barker also very kindly donated a signed plaque that was mounted onto the front of the shed.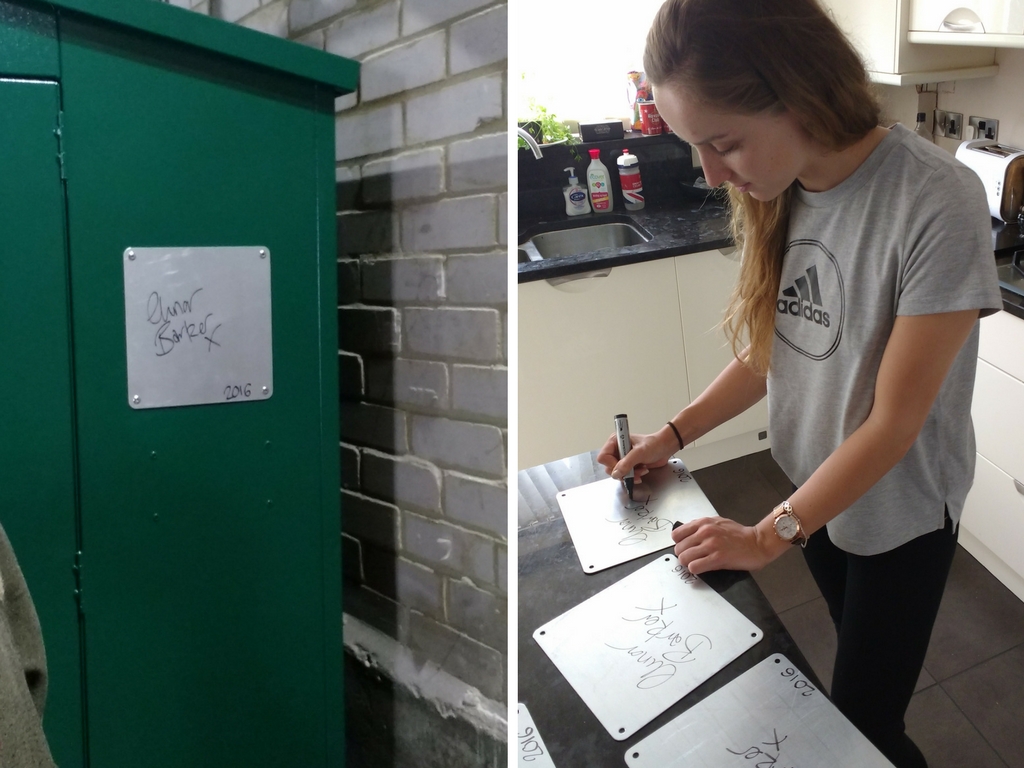 On arrival the Asgard team of Brook, Stuart and Andy met with Alice from Wheels for Wellbeing, who provided a tour of the building and introduced everyone to the staff at the We Are 336 building, where the charity is based.
Once the shed was complete and the bikes were safely locked away it was time to try out some of the bikes, which the Asgard team thoroughly enjoyed riding.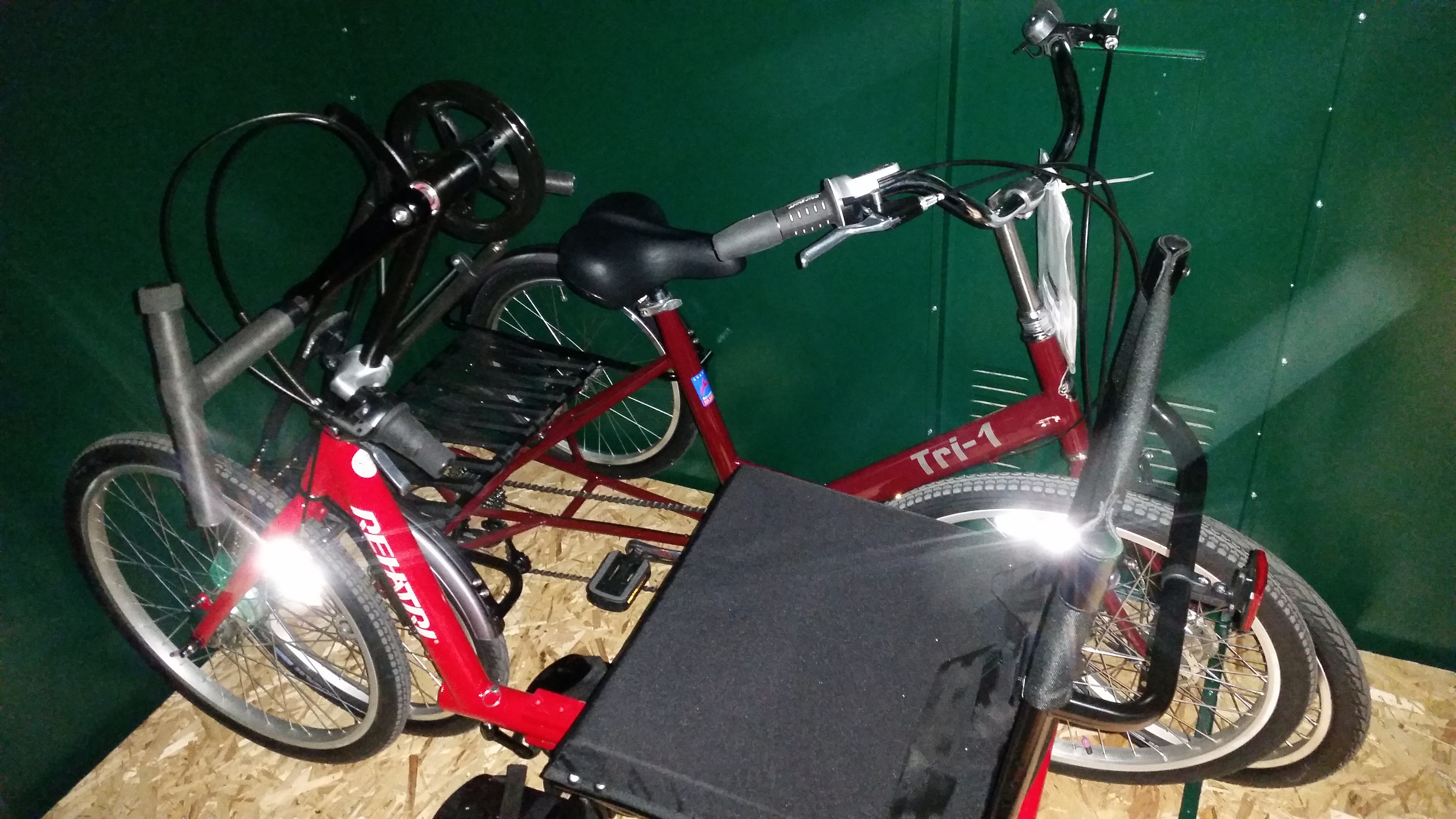 The experience was fantastic for all of those involved and Asgard would love to work with Wheels for Wellbeing again in the future.