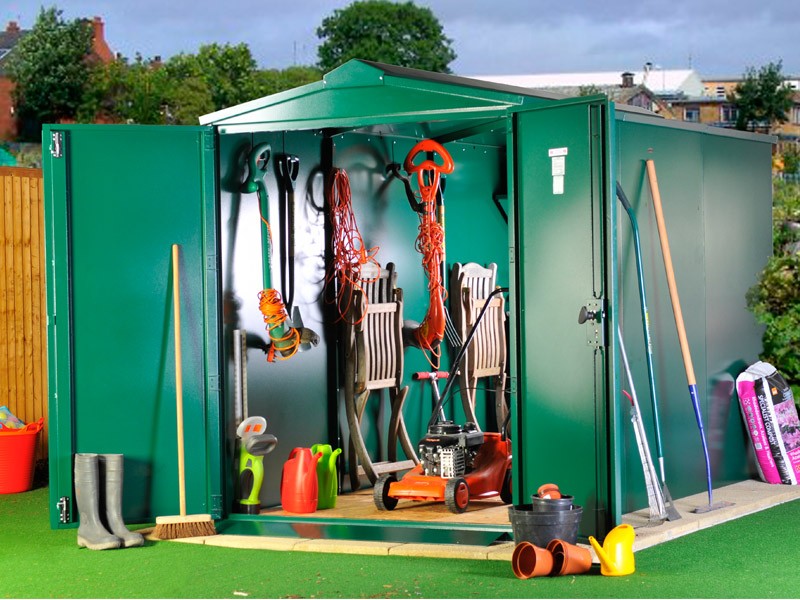 The RAC home insurance recently conducted a study, in which 2,000 people took part. The study reports that there are an estimated 15.2 million sheds across the UK, many of which containing valuable items.
Here's the breakdown of what is actually in our sheds.
-Garden tools – 85%
-Garden furniture – 53%
-DIY tools and paint – 51%
-Lawnmower – 50%
-Pressure washer – 30%
-Bikes – 29%
-Barbecue – 23%
-Children's play equipment – 12%
-Camping equipment – 11%
-White goods – fridge/freezer, washing machine – 10%
-Computer equipment – 2%
Source: RAC Home Insurance
The Value of our Shed Contents
Because our tools and equipment are becoming more technologically advanced, the accumulative value of our shed contents has been increasing over the years.
-£14.9 billion of property in our sheds.
-Average shed contains £983 worth of goods.
-37% of sheds have electricity.
-6% of sheds have been broken into.
-£272 million worth of goods stolen from sheds altogether.
-Average of £298 worth of goods stolen from each shed owning household.
Source: RAC Home Insurance
It's quite clear from these statistics that thieves are fully aware of how valuable the contents of gardens sheds can be.
Reassuringly for some, the study found that 10% of sheds were protected by alarm systems and also 10% protected by CTV. Worryingly for many, a huge 68% of sheds are secured by a simple padlock alone. Some people don't take any security precautions at all, with 12% taking no action to sufficiently protect the belongings they have stored in their shed.
More to Sheds than Meets the Eye
One could be forgiven for assuming a garden shed would be full of gardening equipment. However, this is wrong. Many people are now using their sheds as overflow storage for their homes.
-16% of people use their shed as a workshop.
-4% use their shed for social and relaxation purposes.
-3% of men use their shed to escape their 'other half', which equates to half a million men over the age of 30.
-The average man over the age of 35 spends an hour and a half in his shed every week.
-The average woman over the age of 35 spends only 43 minutes in her shed every week.
Source: RAC Home Insurance
Asgard Sheds are Secure Sheds
With so many opportunist thieves out there who want to take advantage of our poor security measures it could be a wise decision to take a good look at the Asgard high security sheds.
These heavyweight sheds, some of which weight nearly 100 stone are incredibly secure and sturdy structures. They have been given accreditations from the Police, Locksmiths and Insurance companies, meaning these sheds are some of the most highly regarded sheds in the industry, when it comes to security.
If you've got a lot of gear that you need to store securely, why not take a look at our XL Metal Garden Sheds.