Gardening in Autumn
With Autumn round the corner, its time to pack away the sunloungers, inflatable swimming pools and barbecues and prepare your garden for the colder winter months. To help you organise your garden in time, here are our Top 5 tips for the perfect autumn garden, taken from The Sunday Times.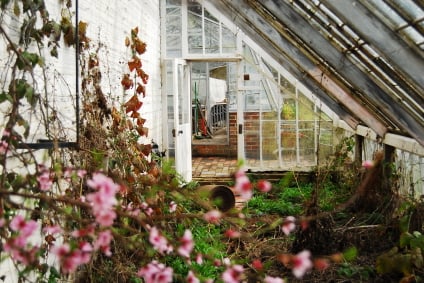 1. Tidy up!
The very wet summer, combined with a warm September, means that plant mildew will be a problem this autumn. Peter Howarth, from the gardening website
http://www.gardencentre.co.uk
, advises us to be scrupulous about tidying up. "Garden hygiene is more important than ever this year because of the soggy summer. Everything looks very lush and green at the moment, but you could be storing up problems for the future unless you tackle things now
."
2. Dig out the debris
Remove plant debris and diseased leaves from flowers and vegetable patches. Dig up the annuals - plants that last only a season - and put them on the compost heap. Flowering perennials - plants that spring up year after year from their roots - should be cut back. Remove yellowing or dead leaves or flowers before rot develops and remove any weeds hidden under the plant foliage.
Winter gives cuttings and leaves a chance to break down and produce nutrient-rich compost, which will be ready for boosting the garden in the new year. Now is also a really good time to turn your compost heap. It will heat up nicely and then gently rot over winter.
3. Plant for the future
This is a good time of year to plant spring bulbs, such as daffodils and tulips, and new perennials - the soil is still warm but moisture levels are increasing. There is still time for plants to establish themselves before the real cold sets in. This is also a good time of year to plant or move shrubs and trees to allow them to anchor down before the growing season. Reflect on what was and was not successful in this year's planting scheme so that you can adapt your plans for next year.
4.Love your lawn
For a lovely lawn next spring, start to mow less frequently and raise the height of the grass as the growth rate slows down. Scarify your lawn by raking out dead grass and moss that has built up over the summer. Follow this with applying an high-potassium autumn lawn feed, which will release the correct balance of nutrients throughout the winter.
5. Cover up the furniture
When there is no more need for garden furniture, store it in the shed or garage to protect it from the winter weather and allow it to dry out. If you can't do this, cover it with a tough waterproof sheet securely fixed down, taking care to allow plenty of air to circulate so that the furniture is not damp all winter. Wooden items, such as benches or pergolas, may benefit from a treatment of chemical preservative.
Whilst you are giving your garden some care and attention, why not upgrade your garden shed? A new stylish metal garden shed, like the
Flexistore Garden Shed
from Asgard blends in with the garden environment and provides secure multi-purpose storage for all your gardening tools and equipment.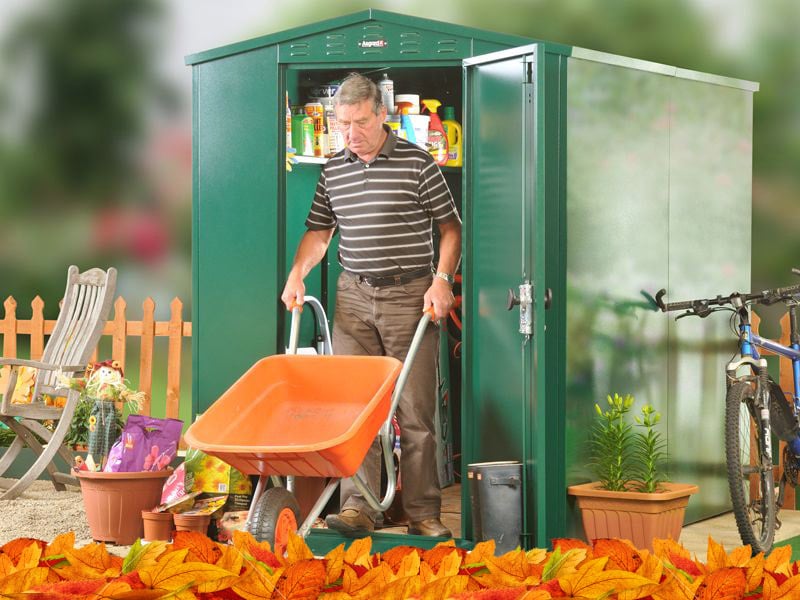 The Flexistore Garden Shed is a stylish and secure alternative to the traditional wooden shed. To see the Asgard Garden Sheds in a range of sizes, see our main
Garden Storage
product page.