Latest News
2017-08-17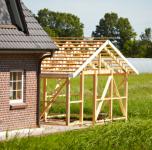 At Asgard, we are often asked about planning permission for our sheds.
2016-07-20
| Andy Heath
Congratulations to our latest competition winner "Motorbike Mike" who this week won our "Review of the month competition"!
2016-05-31
When you're engaging with a company via their social media accounts, you can sometimes be left wondering who it is you're speaking to exactly. Fortunately for followers of the Asgard Facebook and Twitter pages there's a real person behind each and every post and he's more than happy to talk to you if you have and questions.
2016-04-02
A big thank you to all of Asgard customers who keep sending in their feedback and their Shed photos. Here is this months Asgard shed photo of the month – Marcus has sent us an image of his shiney new Asgard Bike shed. Marcus chose the 29er version of this popular unit for the extra space. Read his comments below.
2016-03-18
Asgard Gladiator Motorcycle storage, Cycle Storage and Garden Sheds are Police Preferred Specification.
2016-03-07
February's competition winner is here! What an incredible view too!
2016-02-24
Asgard Storage is Secured by Design
2016-02-19
Bike storage competition winner