Asgard storage working with the Council
Asgard Council Supplier
In 2010 Asgard teamed up with Wolverhampton Council to create a number of bespoke storage areas for residents at St Michaels Court.
This large scale project required 68 of our Flexistore 1522 metal garden sheds. These were combined with a bespoke canopy system, which provided a waterproof walkway for residents and also an area for them to store their refuse bins.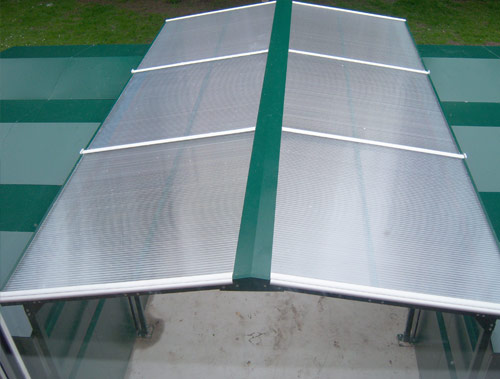 Each household at St Michaels Court now has access to their very own secure metal garden shed, allowing them to store items outside of their home. The installation of these new storage facilities has supplied families with spaces for toys, play equipment, bikes and more.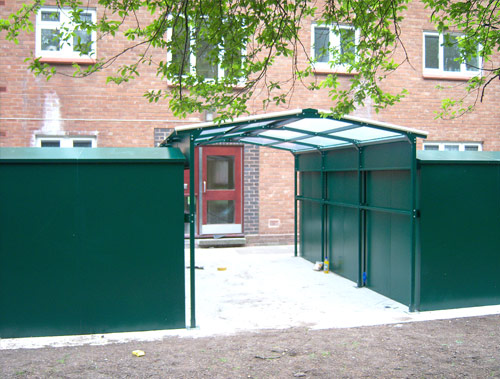 The project took 3 weeks to install and now residents have a section of outdoor space to call their own.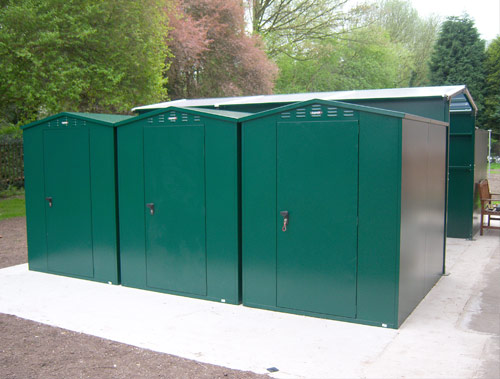 At Asgard, we are happy to work with local councils and businesses to help you fulfil your storage needs. If you would like more information on our services and products, don't hesitate to contact us.