Claim 10% off Secure Storage Sheds for your Bike with YellowJersey and Asgard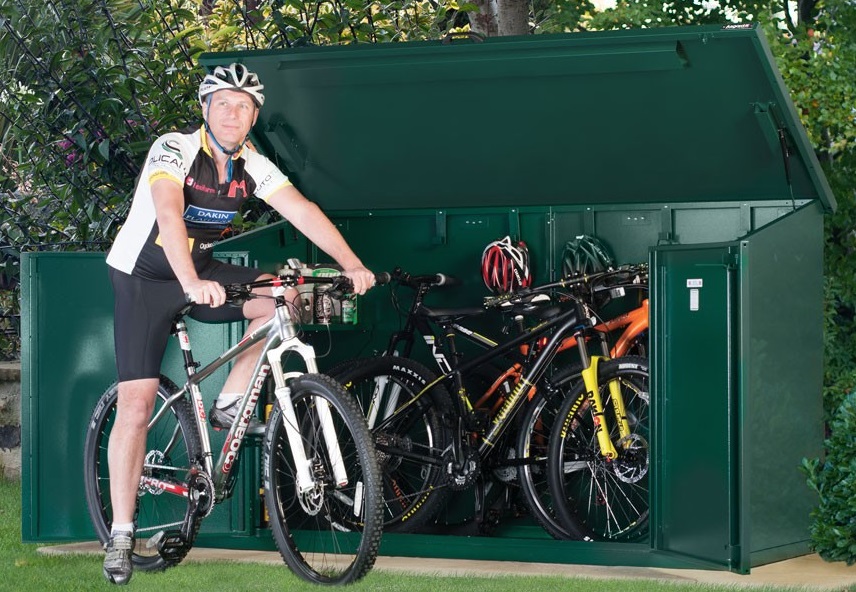 Stage one of the Tour De Yorkshire begins on the 29th of April. For many budding cyclists it could be the event that inspires them to get on their bike and follow some of the routes the professionals have followed over this event. If you haven't already got a bike, this might be the time for you to get one.
If you're considering investing in a bike, you'll no doubt have to consider where you will store your bike and hopefully this isn't something that will get in the way of your new hobby. It's all well and good owning a bike, but storing the bike is another problem altogether.
Sometimes storing your bike in a hallway or chaining it to a lamp post just doesn't provide the practicality or the safety you're looking for. Something more secure is required, because after all your bike is your pride and joy. Fortunately for you, YellowJersey Cycle Insurance and Asgard have teamed up to offer you an incredible 10% off metal storage sheds that will keep your bikes safe from the elements, as well as thieves.
To claim your 10% discount enter the code 'YJ10' at the checkout.

Secure Storage for your Bike
So what makes an Asgard shed so secure? There are a many things that make an Asgard shed different to other sheds and these include the following.
Approved by UK Insurance Companies.
Approved by the Police.
Approved by the UK Locksmiths Association.
Pick resistant locks.
Designed to deter criminals.
Weatherproof.
Don't forget to use the code YJ10 at the checkout to claim your 10% discount.
« Back to all Blogs