Tidy tools away with an Asgard tool rail
How can I store my tools in an Asgard shed?
Tool rails are available for a selection of Asgard metal garden sheds. Our tool rails have been designed to give you even more storage space and allow you to organise your gardening tools in a neat and tidy manner.
Our tool rails are made from the same strong, weatherproof steel as our units, giving you unbeatable strength. They are also available in a choice of colours to match your Asgard shed.
As with all of our metal shed accessories, our tool rails are very easy and simple to fit. All you have to do is simply screw the tool rail into the sheds existing, pre drilled holes. Quick, easy and hassle free!
Tool rails are available to purchase for the following units:
Centurion
Centurion plus
Gladiator Plus
Compact
Motorcycle Garage
Motorcycle Garage Plus
You can find this tool rail here.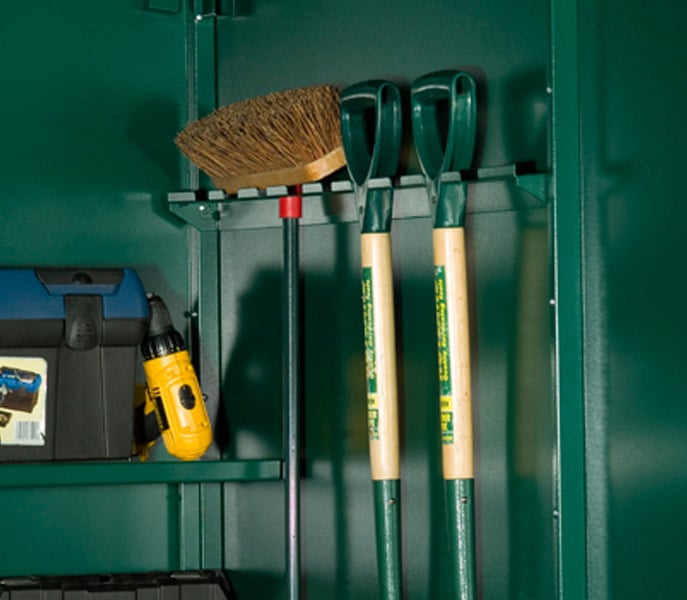 Another tool rail is also available for the:
Flexistore 1522
Flexistore 1533