Storing children's bikes in Asgard Bike Sheds
Childrens bike storage
Finding the room to store a single bicycle can be tricky enough but if you need to store all the kids bikes as well as your own in the hallway or kitchen, it can get pretty crowded!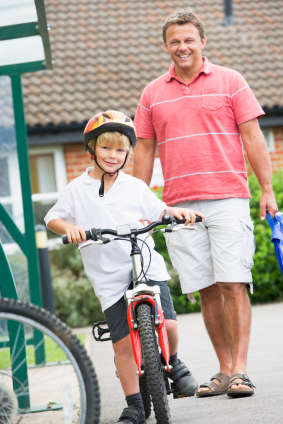 Why not invest in a outdoor family bike storage unit such as the Asgard
Access Bike Storage Unit
? This unit is spacious enough to safely store 2 adult bikes and 2 children's bike in an easy and convenient way. With so many bicycles, cycling gear and accessories to store, you will appreciate the additional storage space provided in the garden with this easy assembly bike shed.
Store the kids bikes in the stylish Access Bike Storage Unit
An Asgard customer Andre Fernie recommends the
Access Bike Shed
to all those looking for a suitable children's bike storage unit.
"I am more than happy with your product; it was easy to construct & took very little time with the two of us. Now up it provides ideal secure storage for the family's bikes.
I would like to also mention that the delivery service was excellent too; the courier contacted me in plenty of time and we managed to agree a suitable delivery that suited me very well. He also offered sound advice in where to start in putting it together to make it easier. I have recommended your product to friends who are also contemplating something along the same line." Andrew Fernie
To see the full range of bike sheds to store more then 4 bikes, see our main bike storage page.